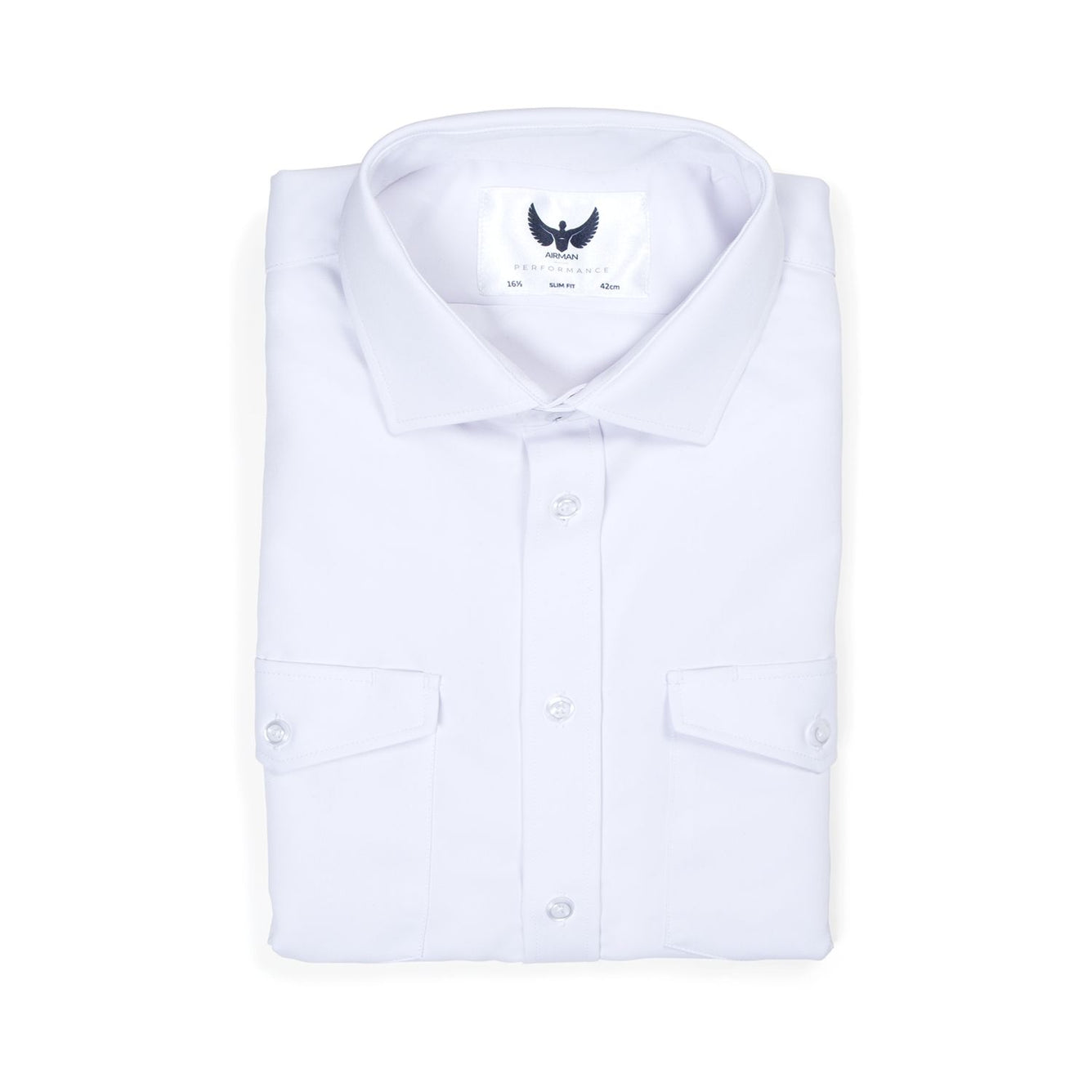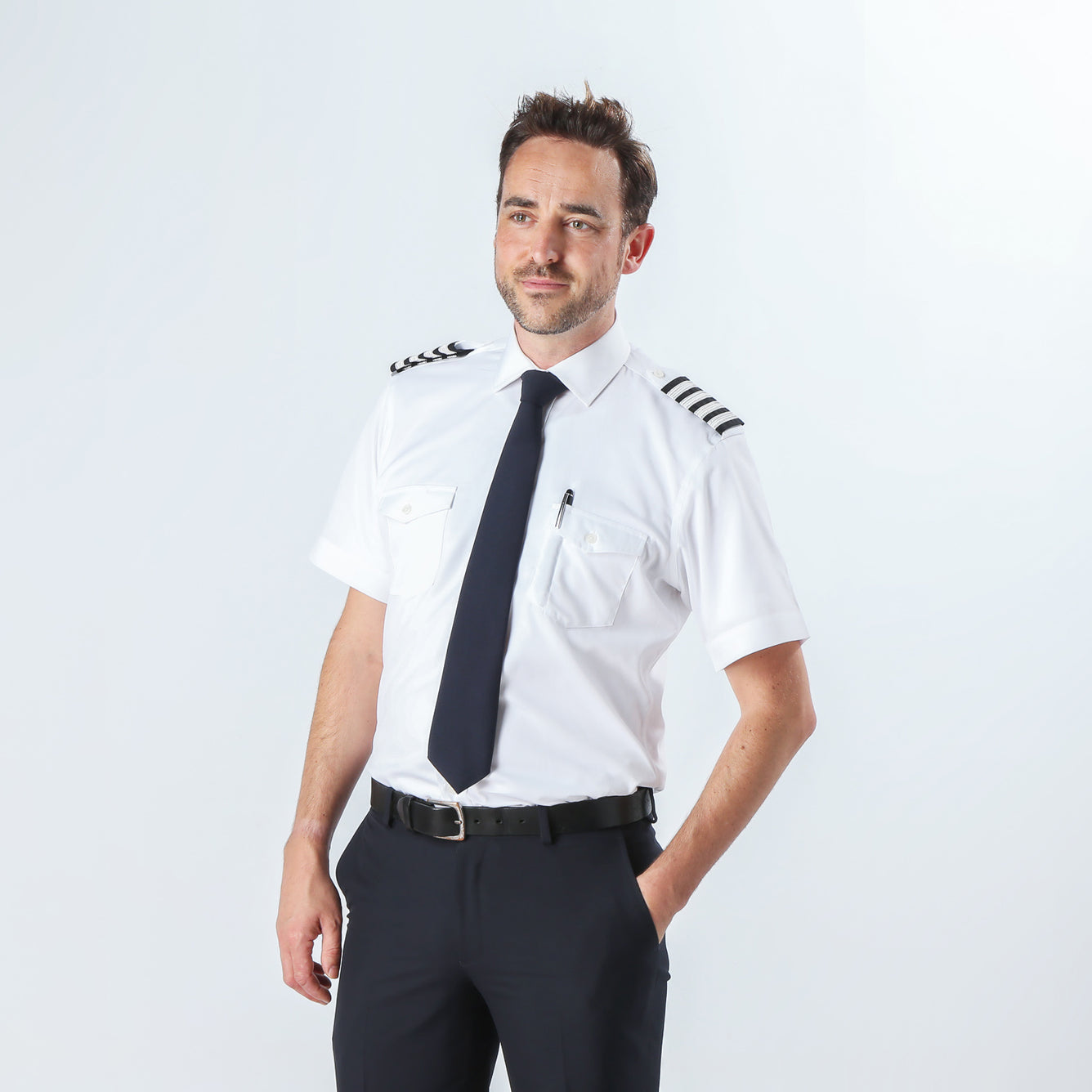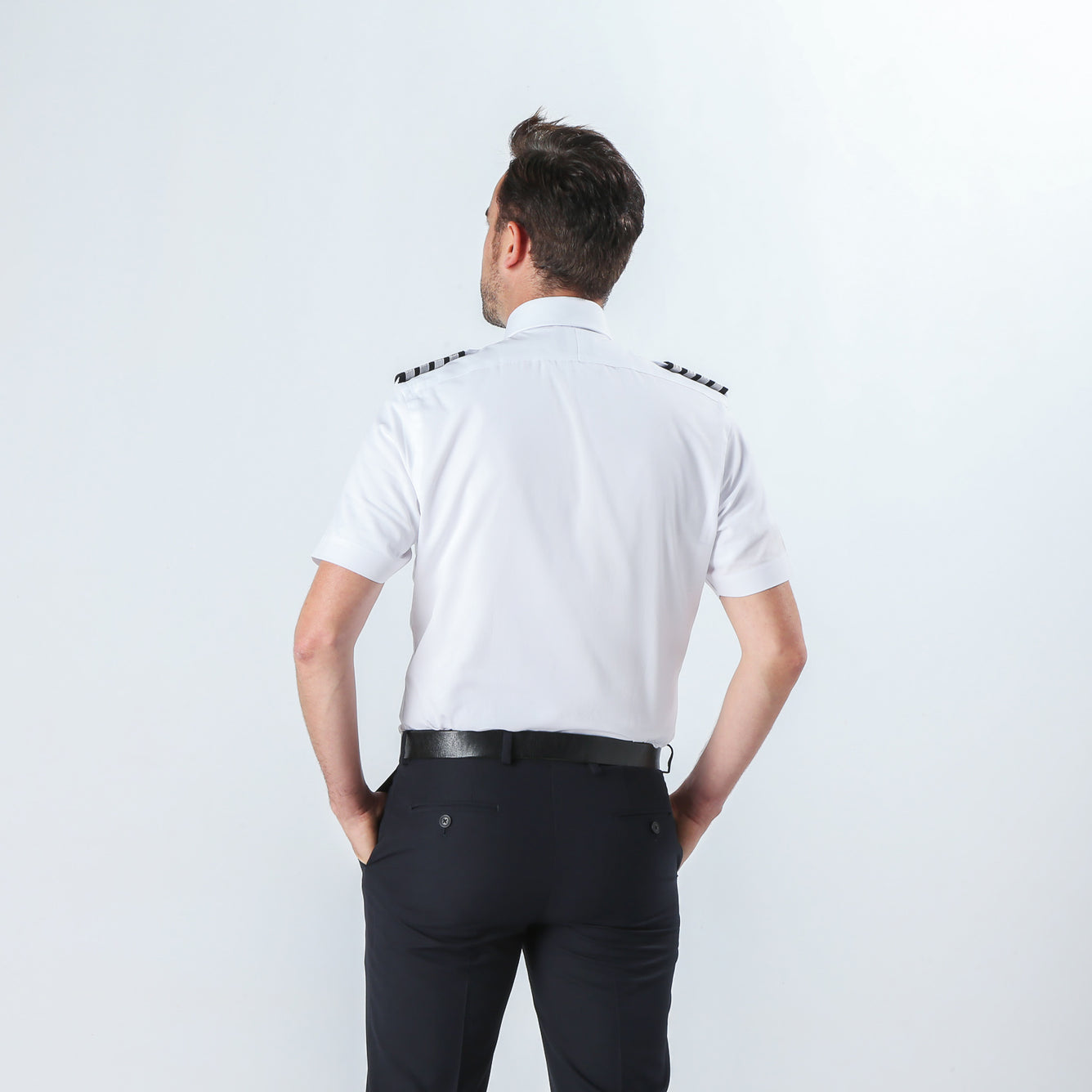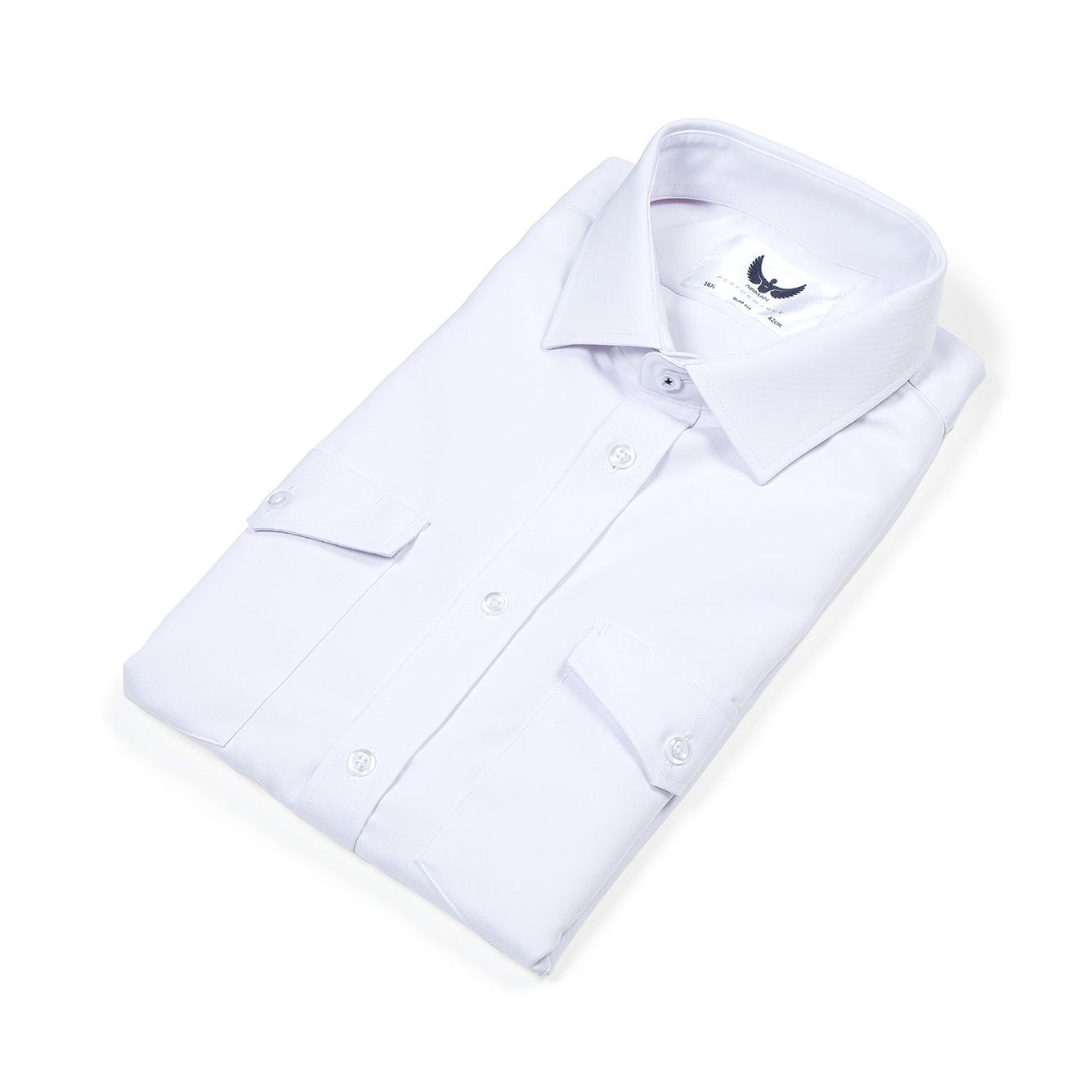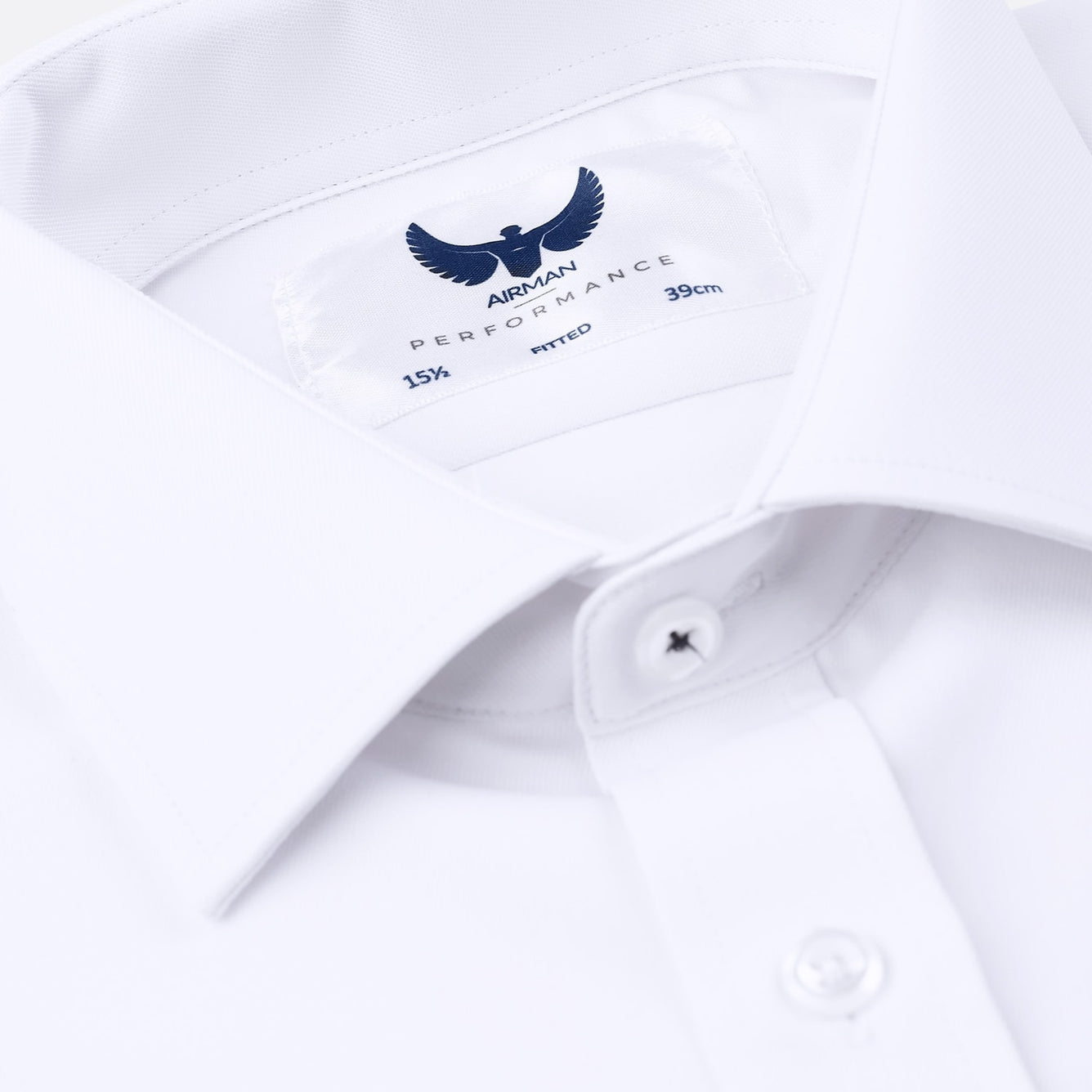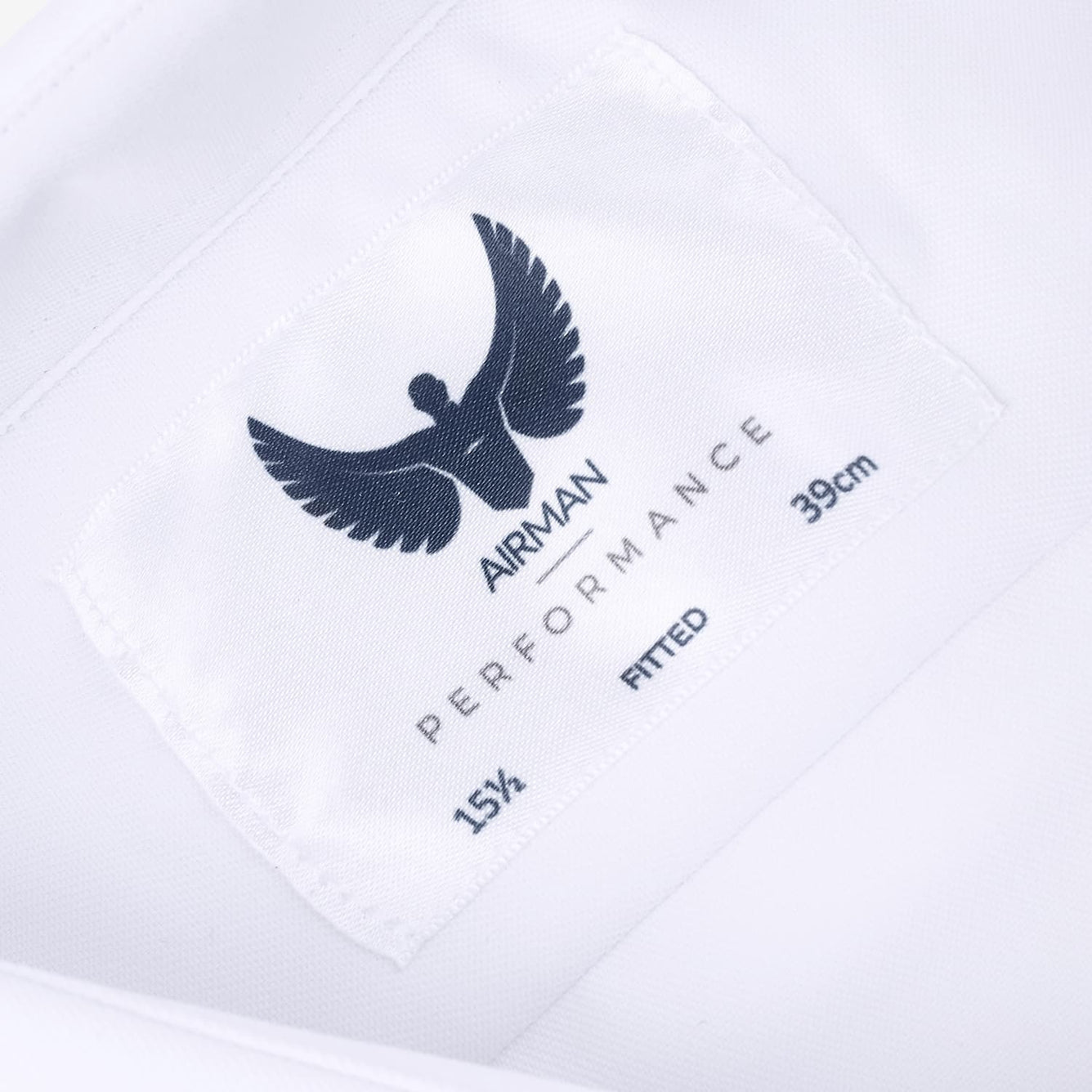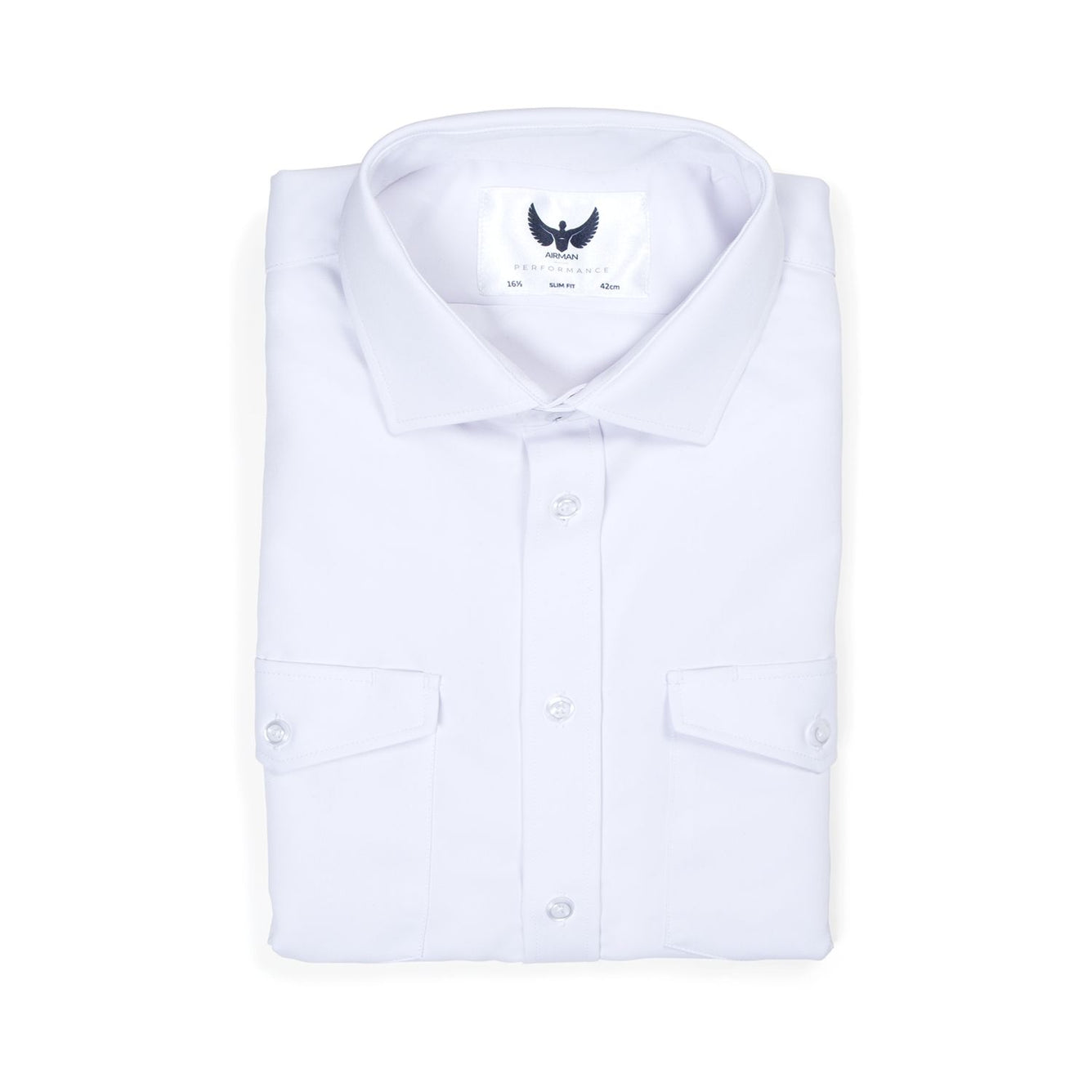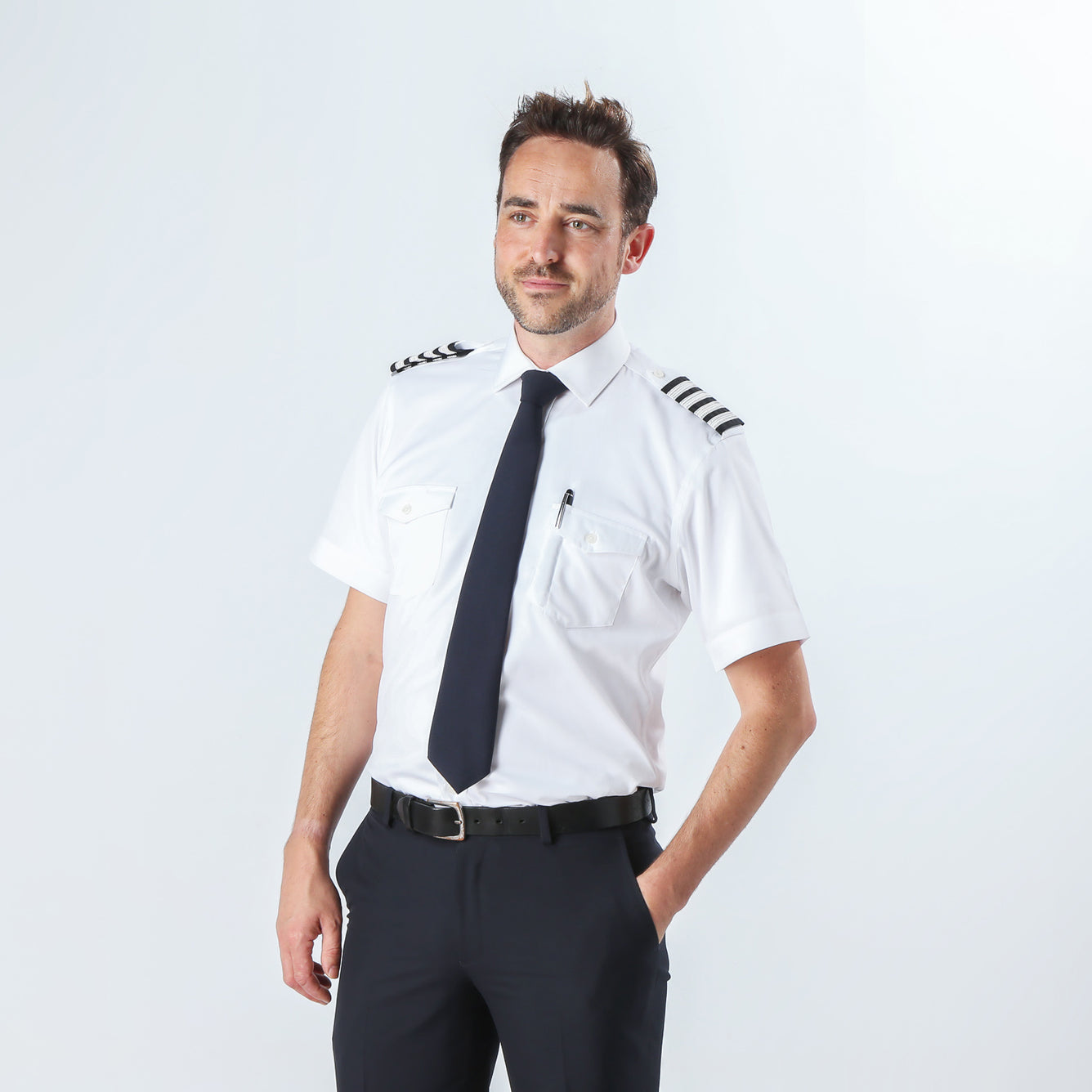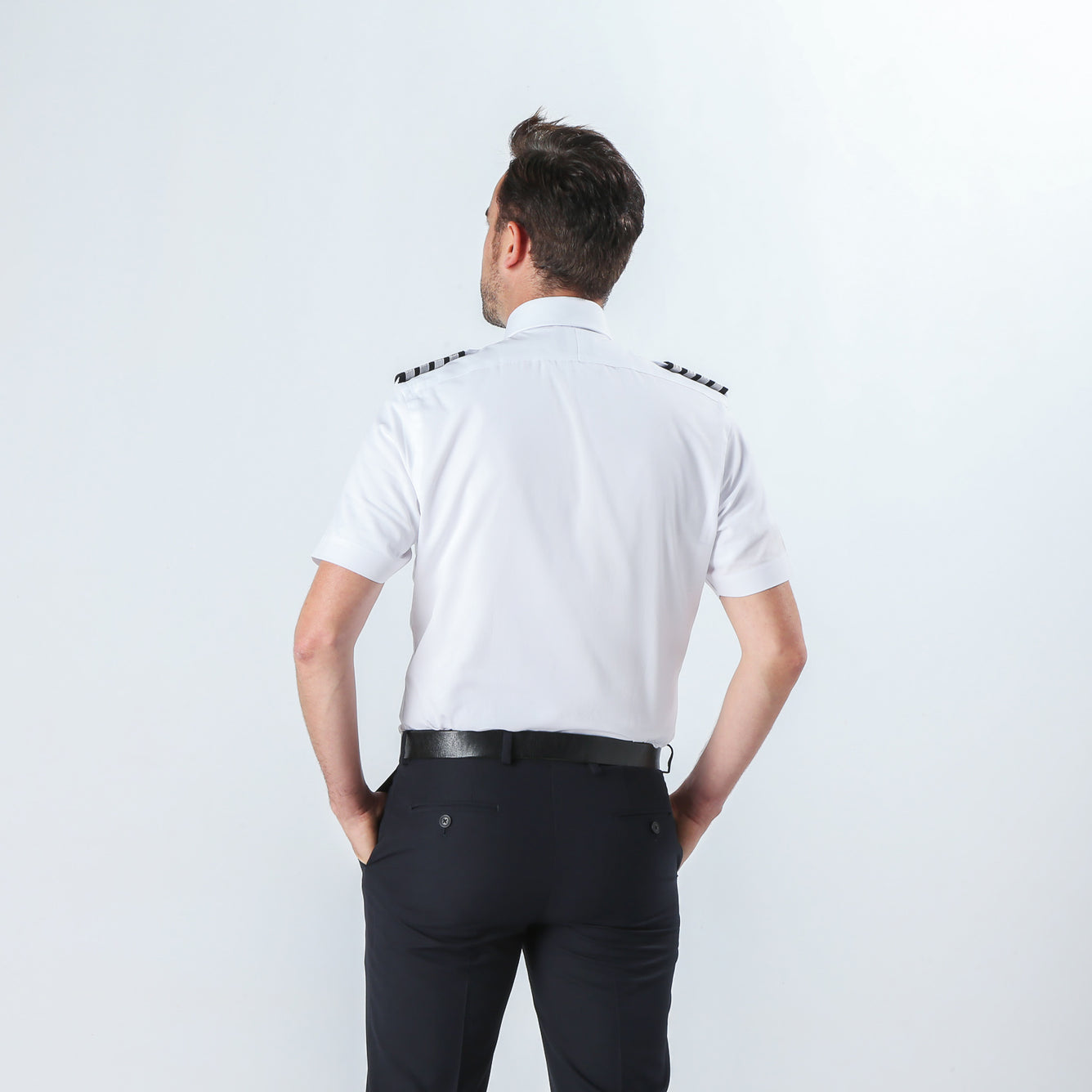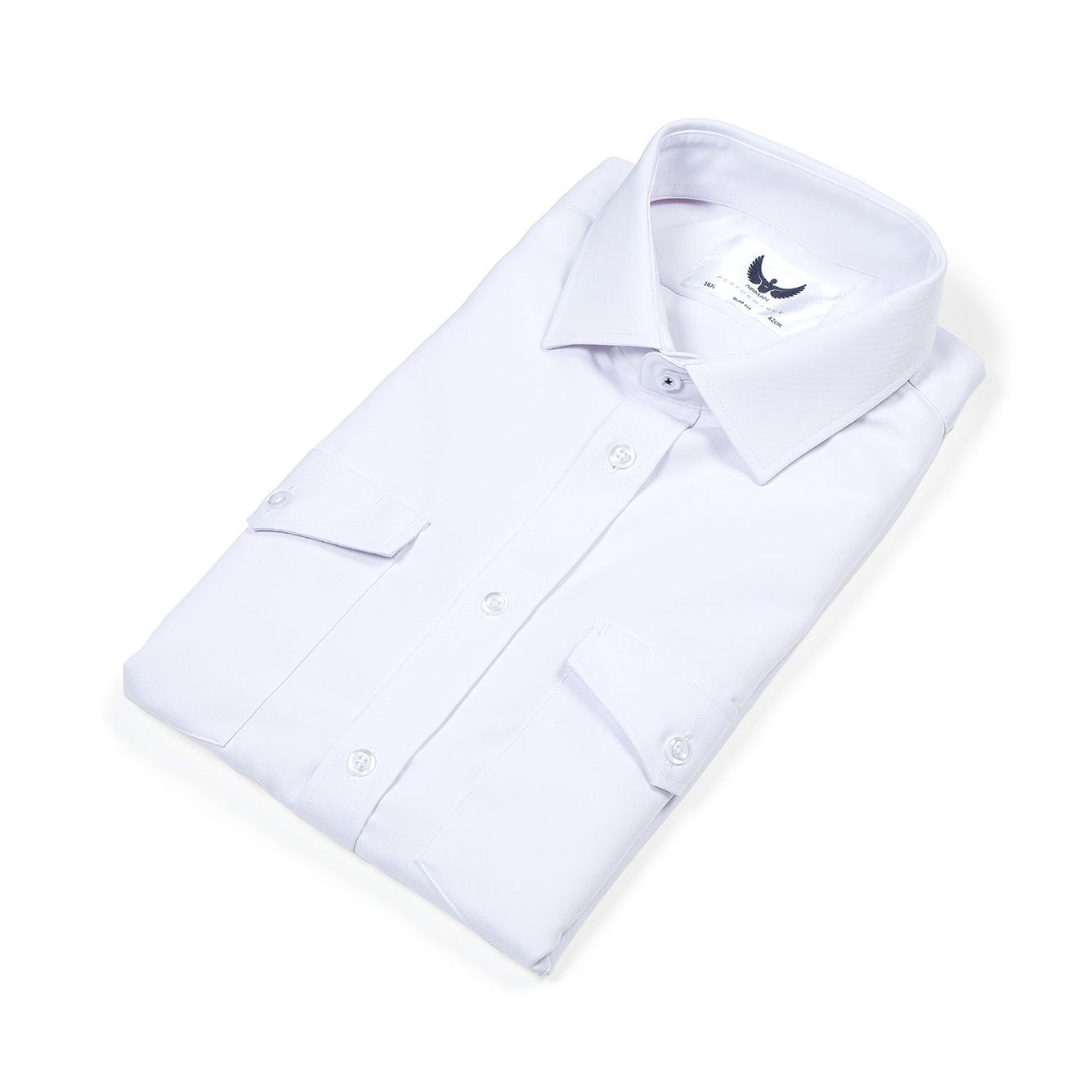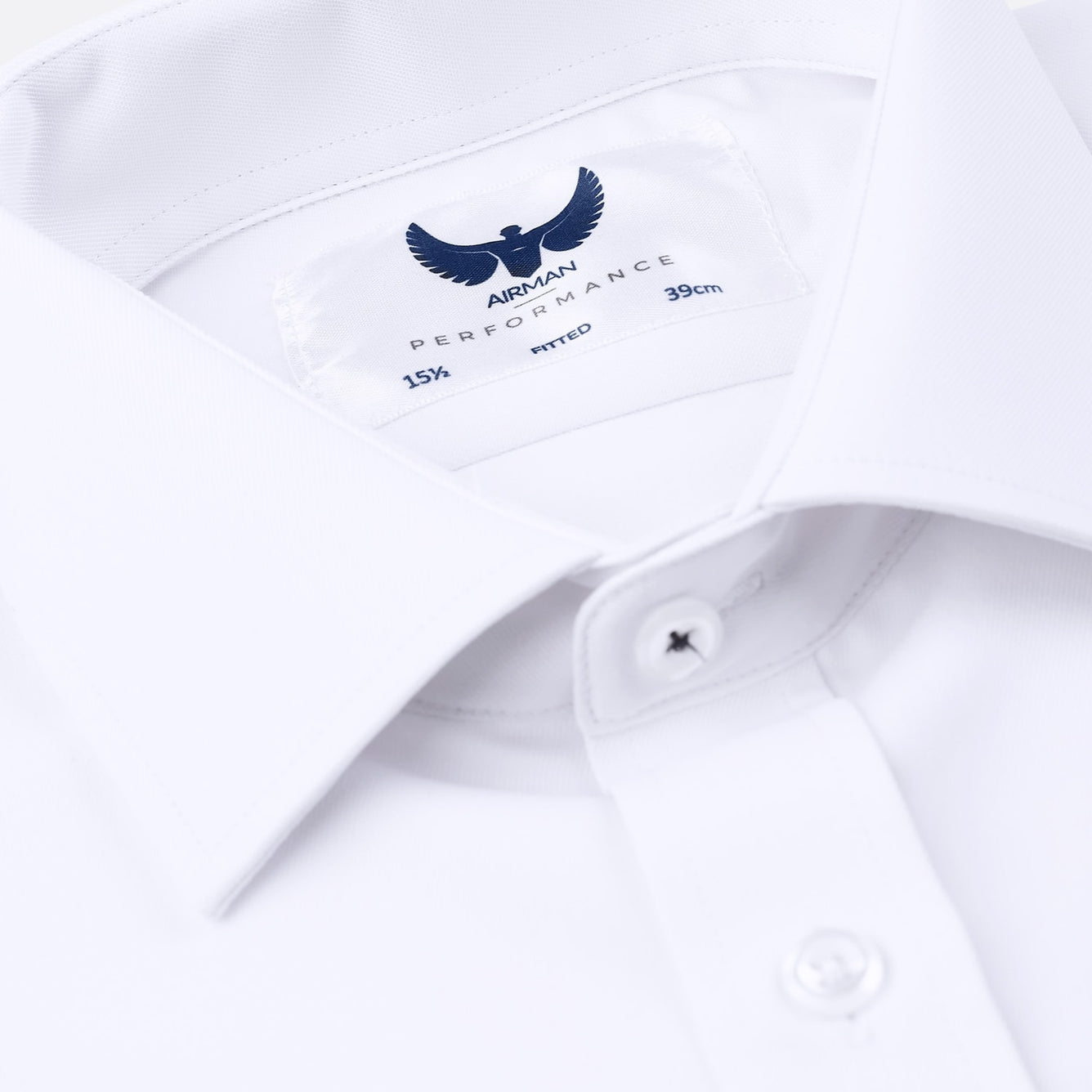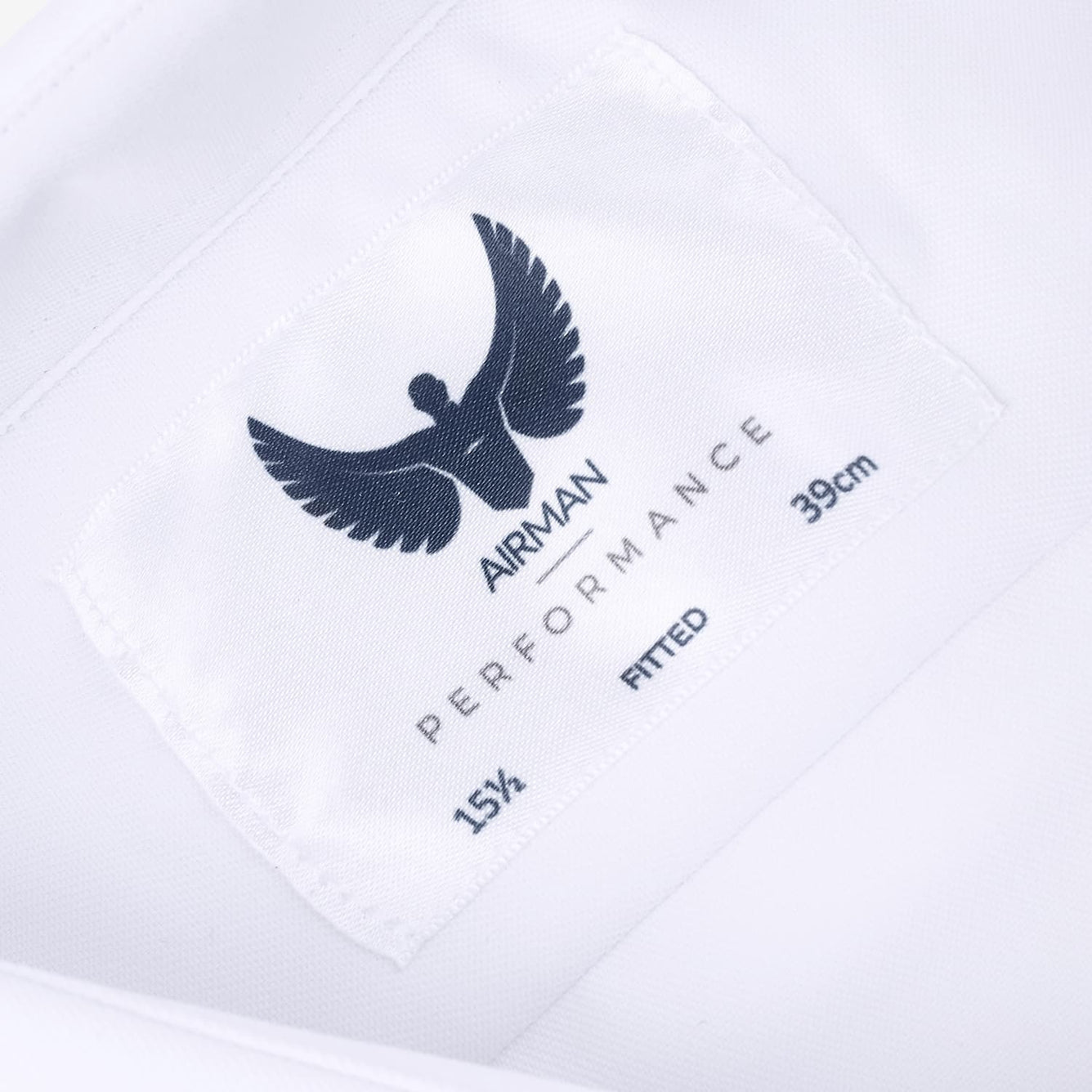 S SERIES
SLIM FIT
$51.00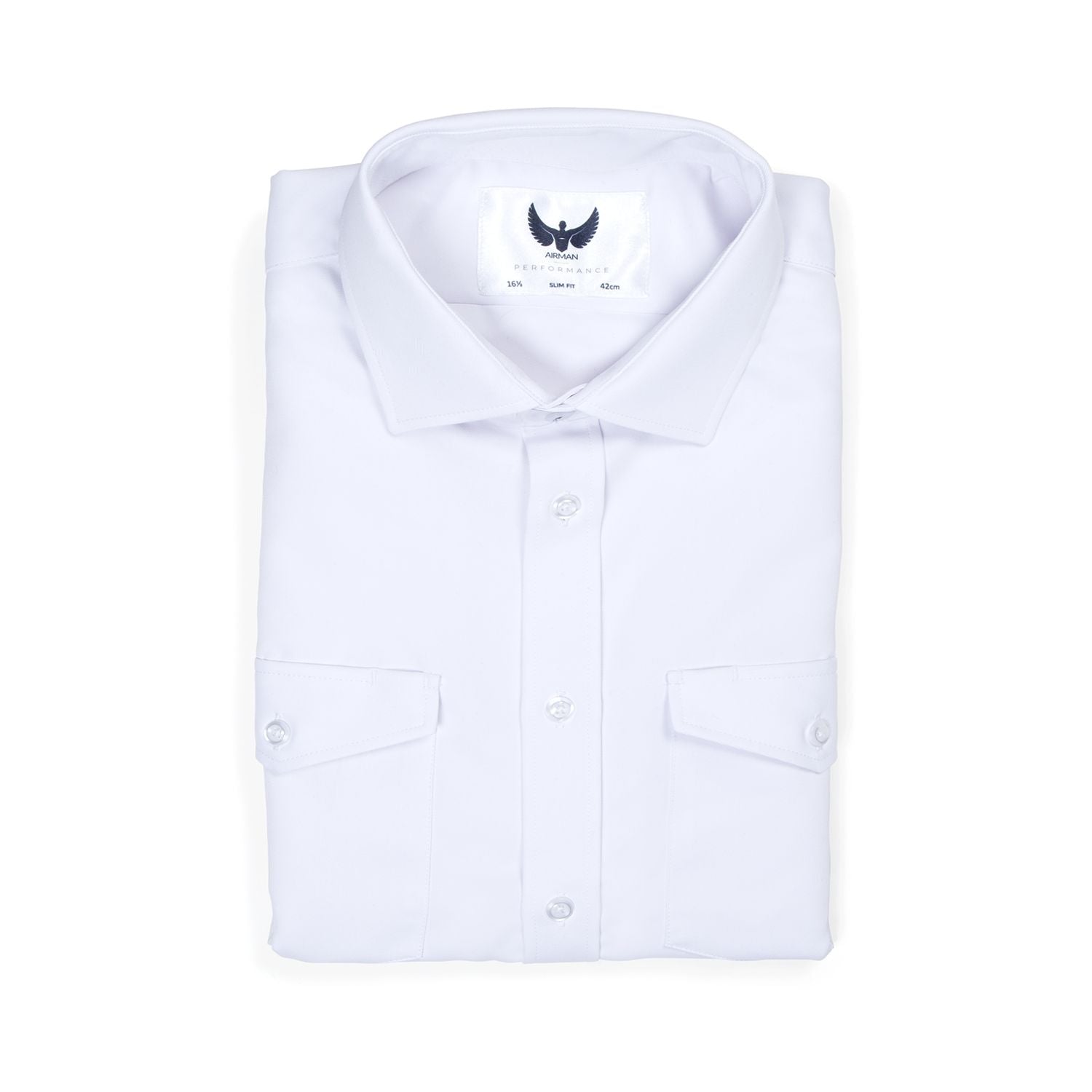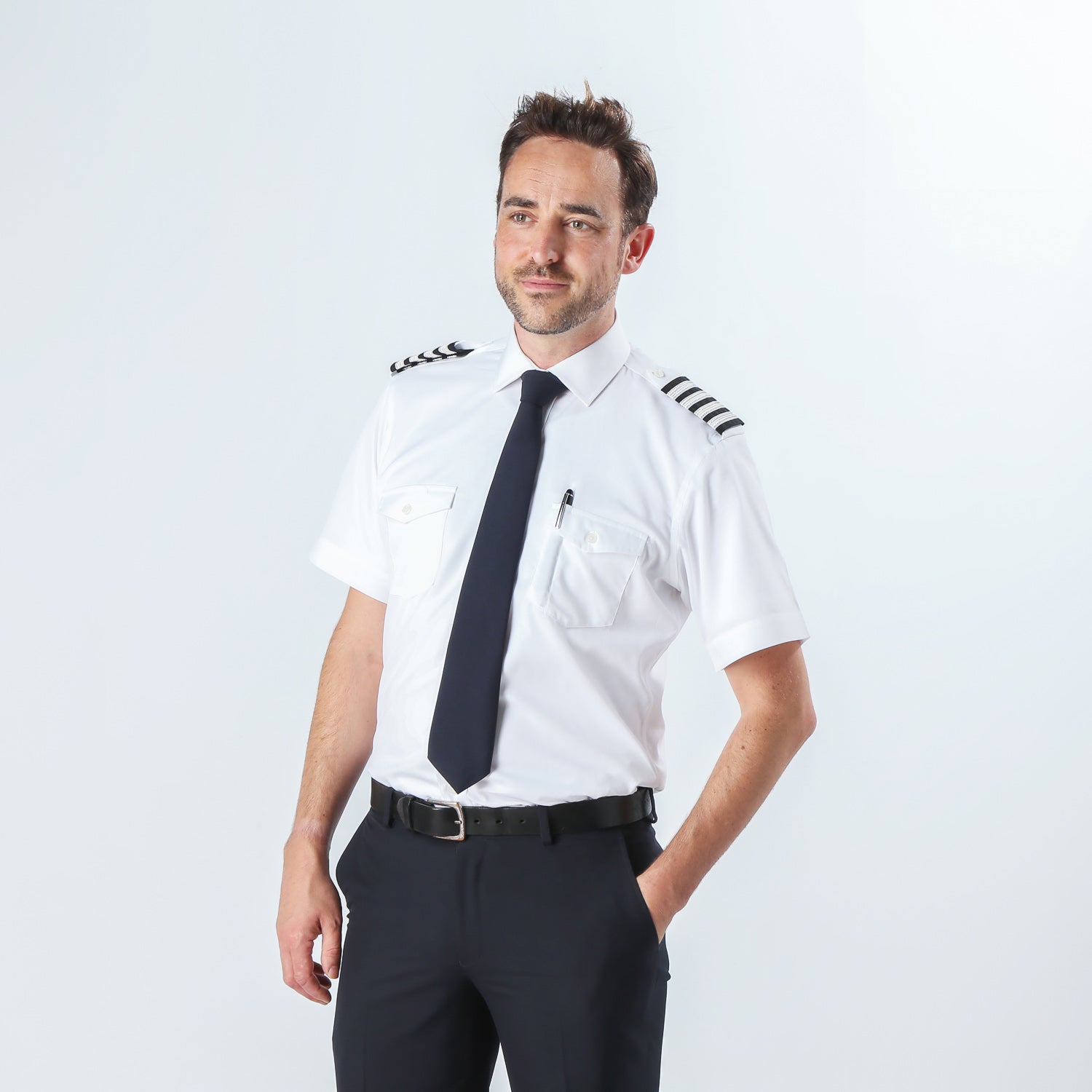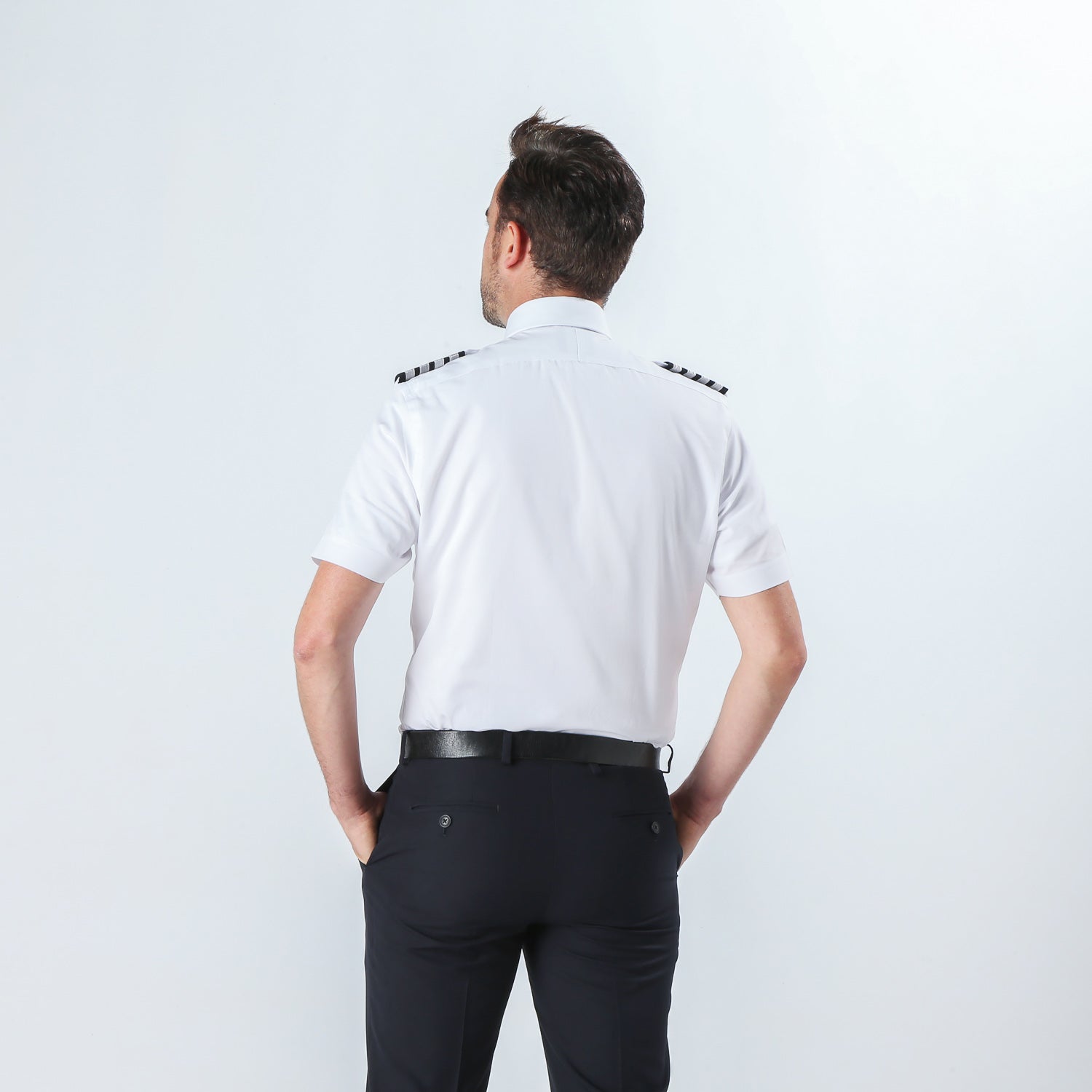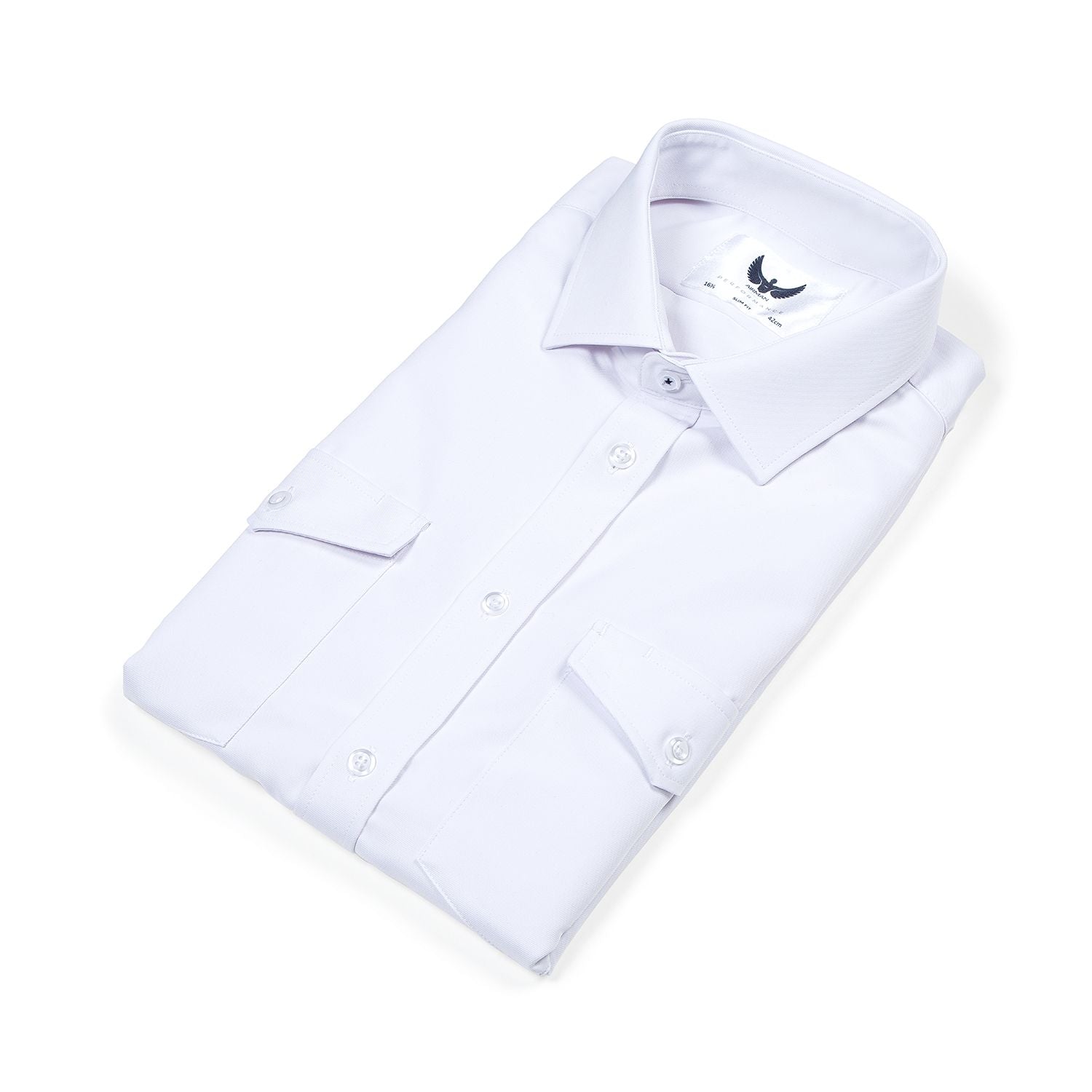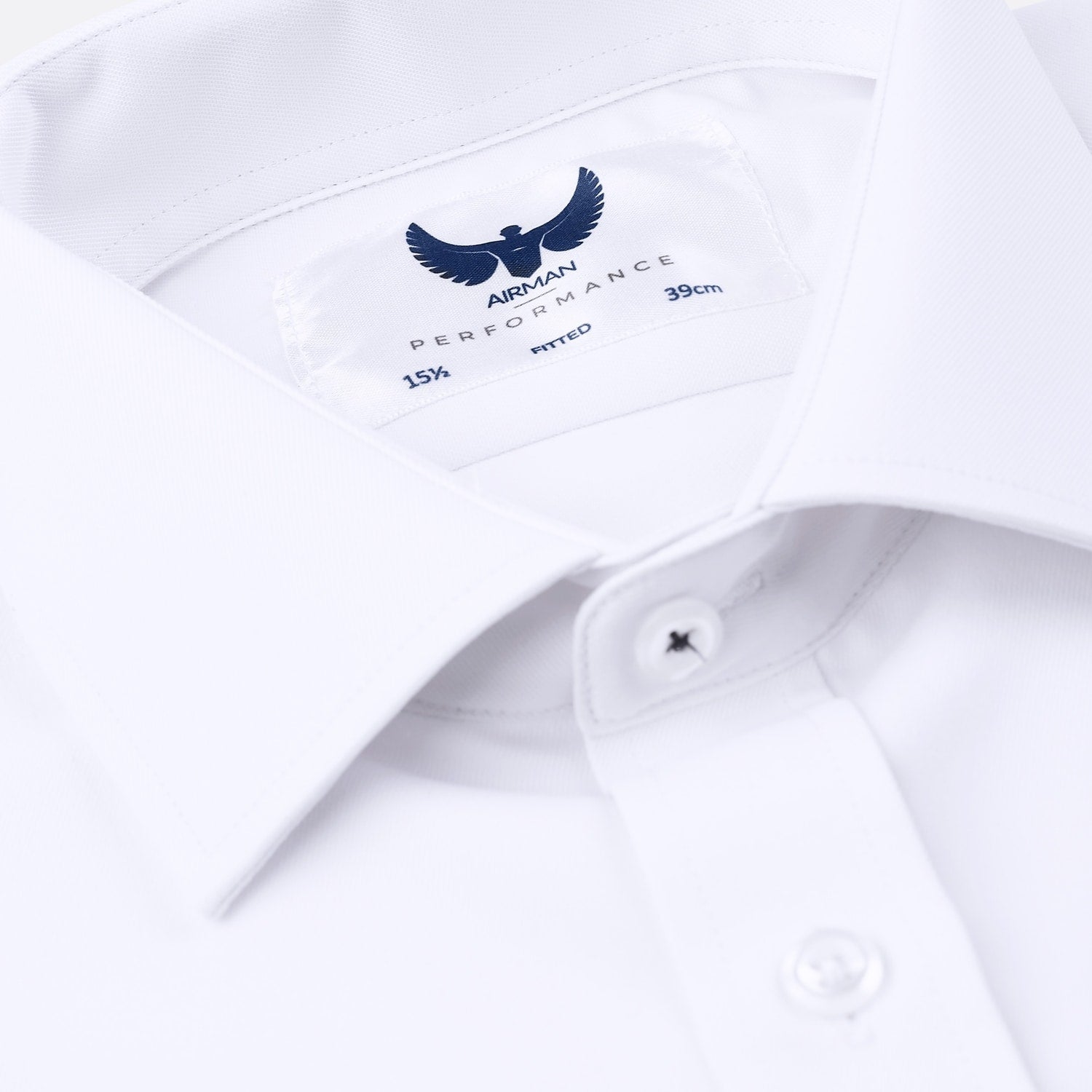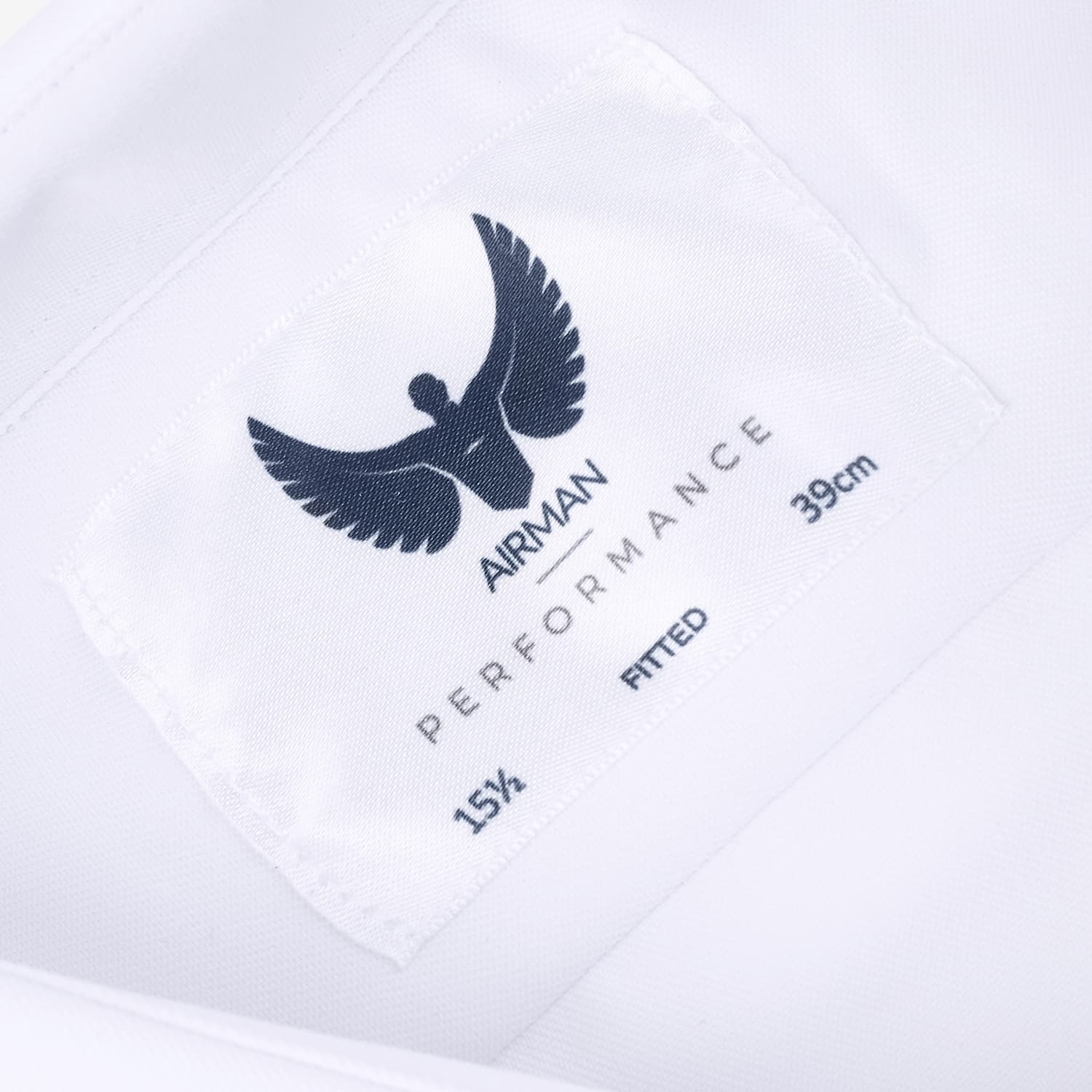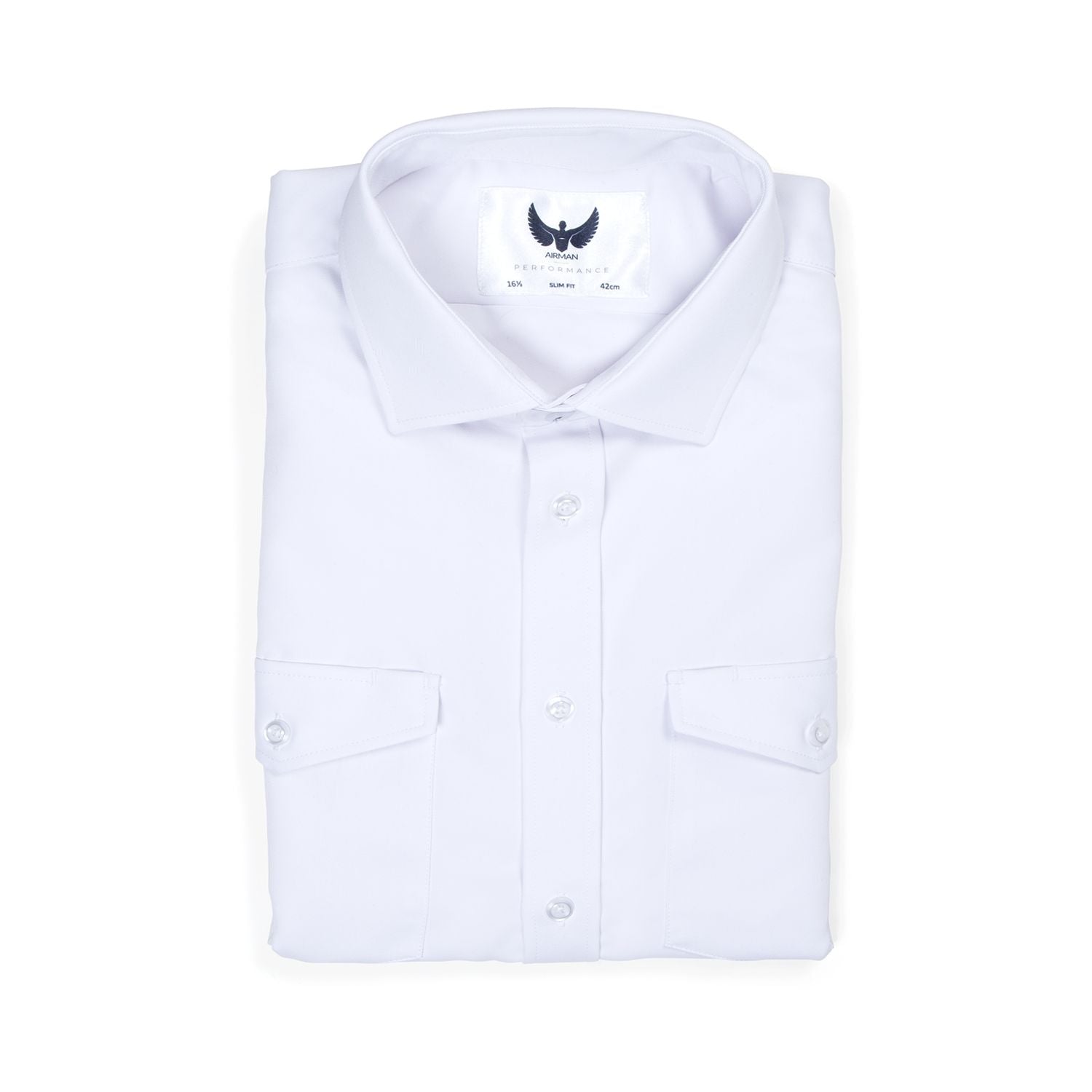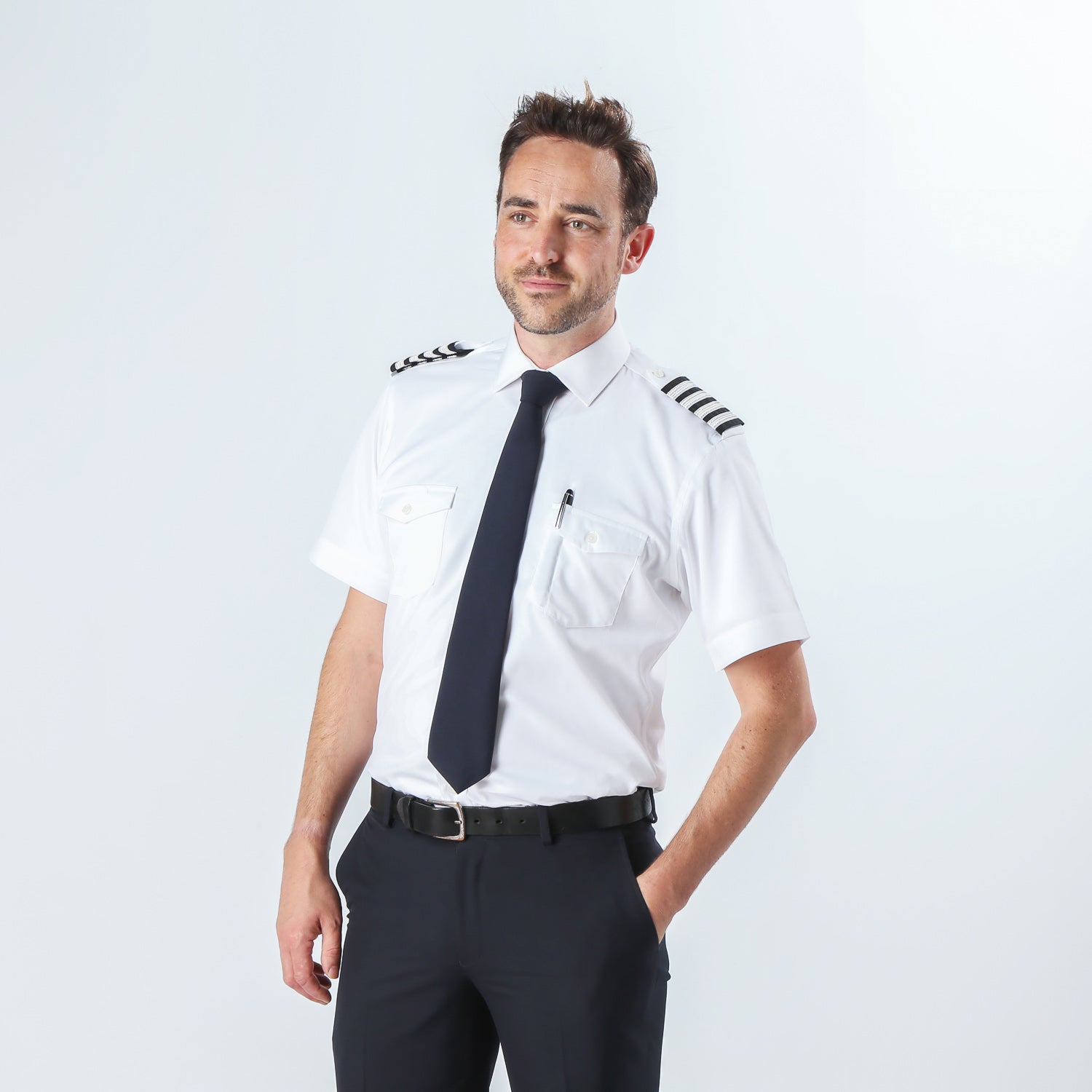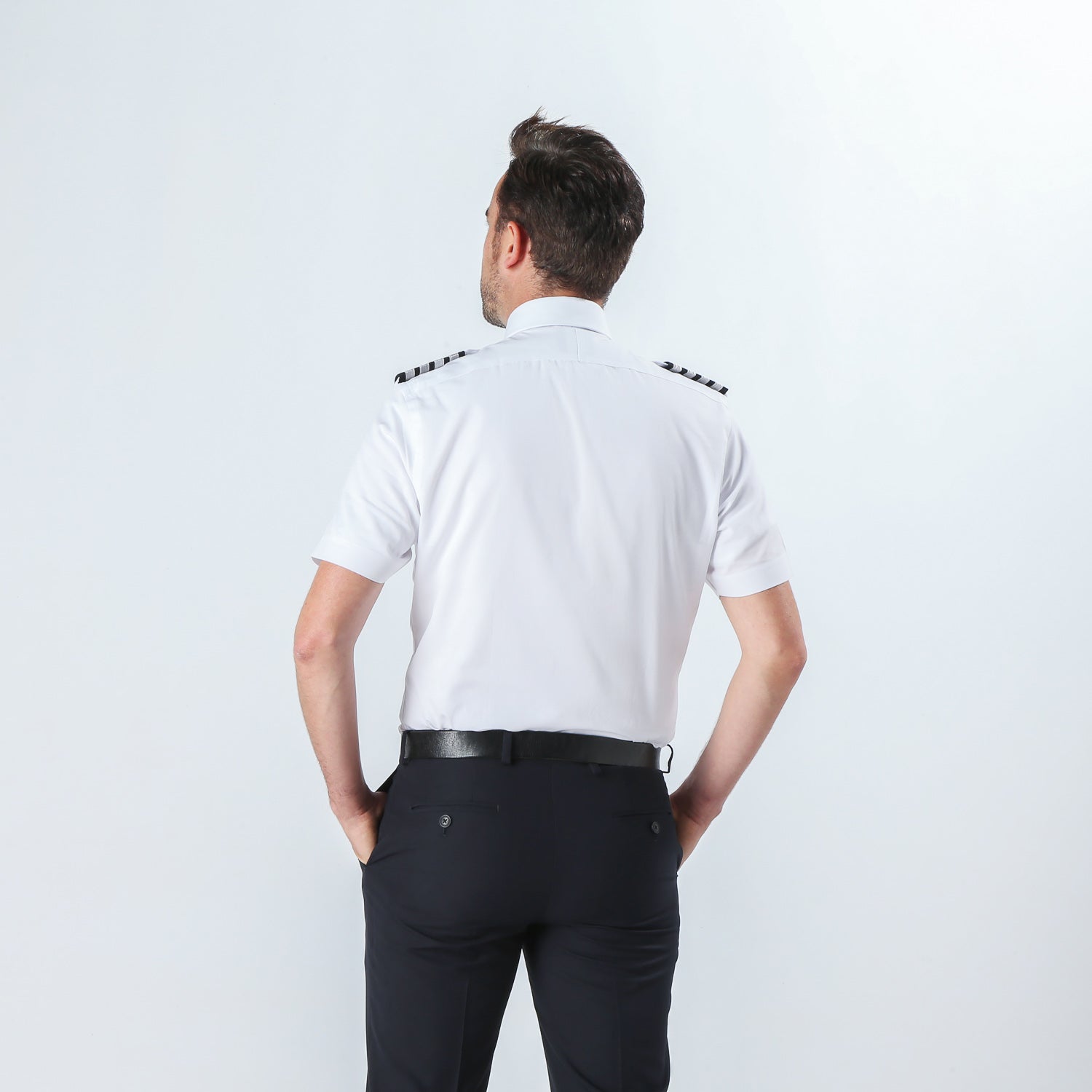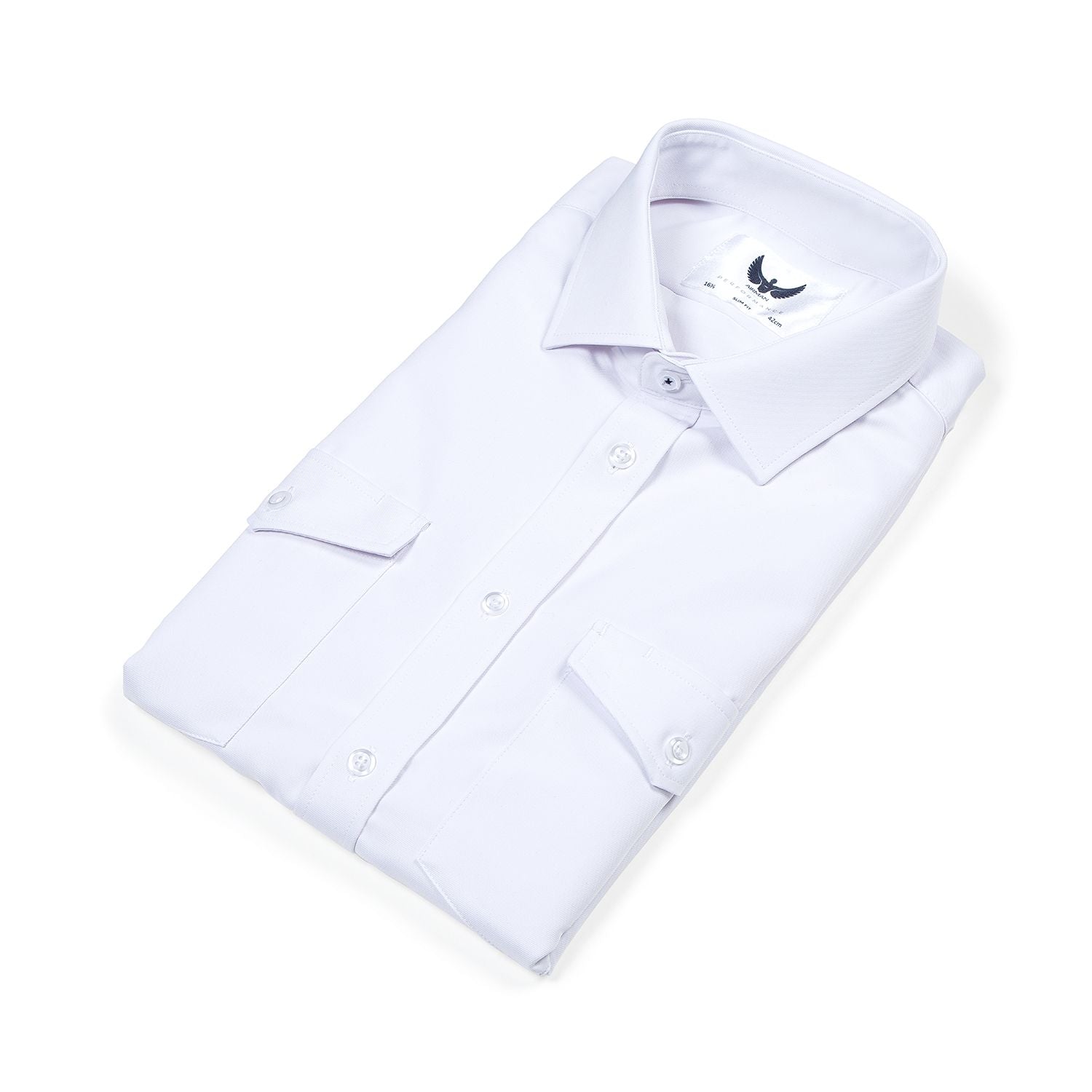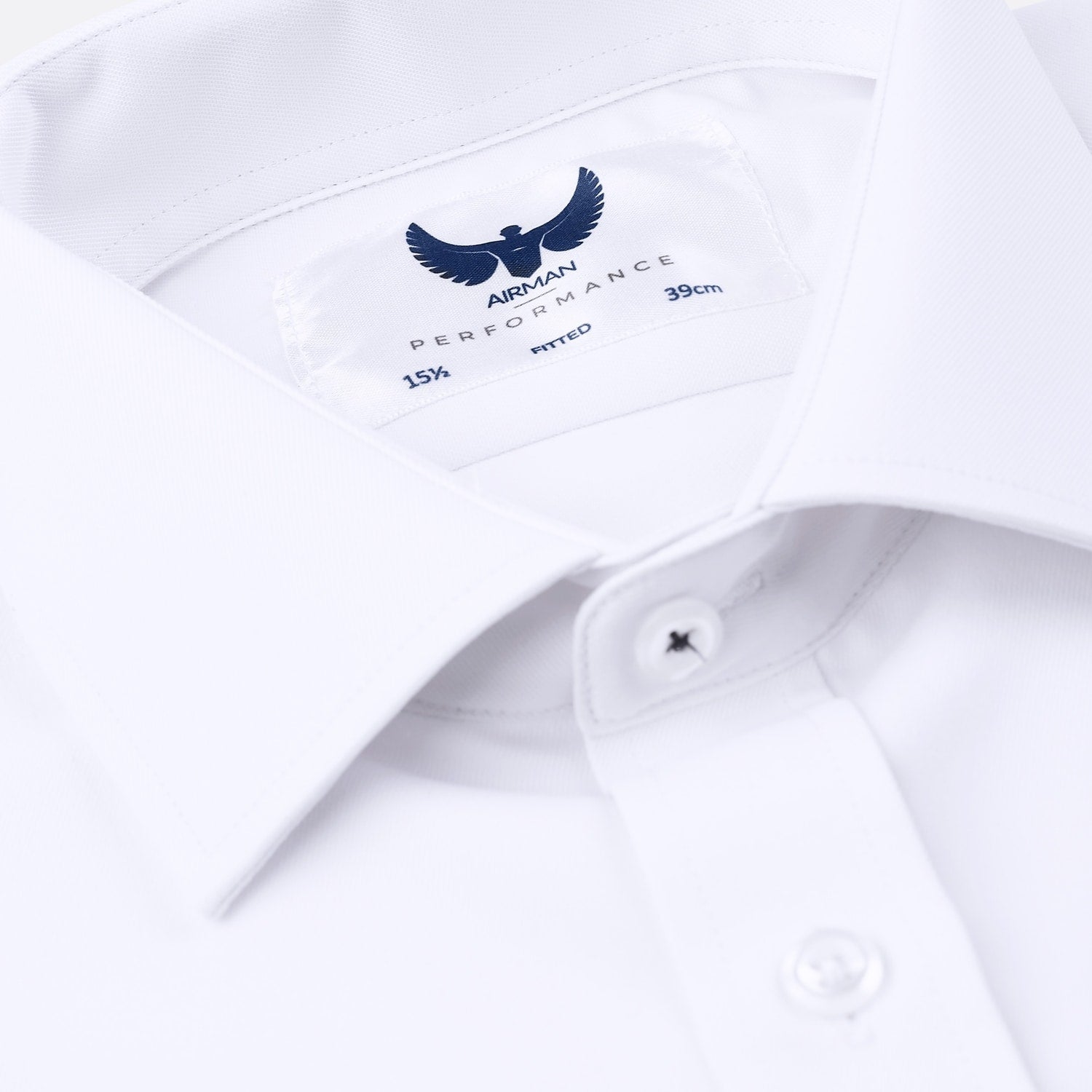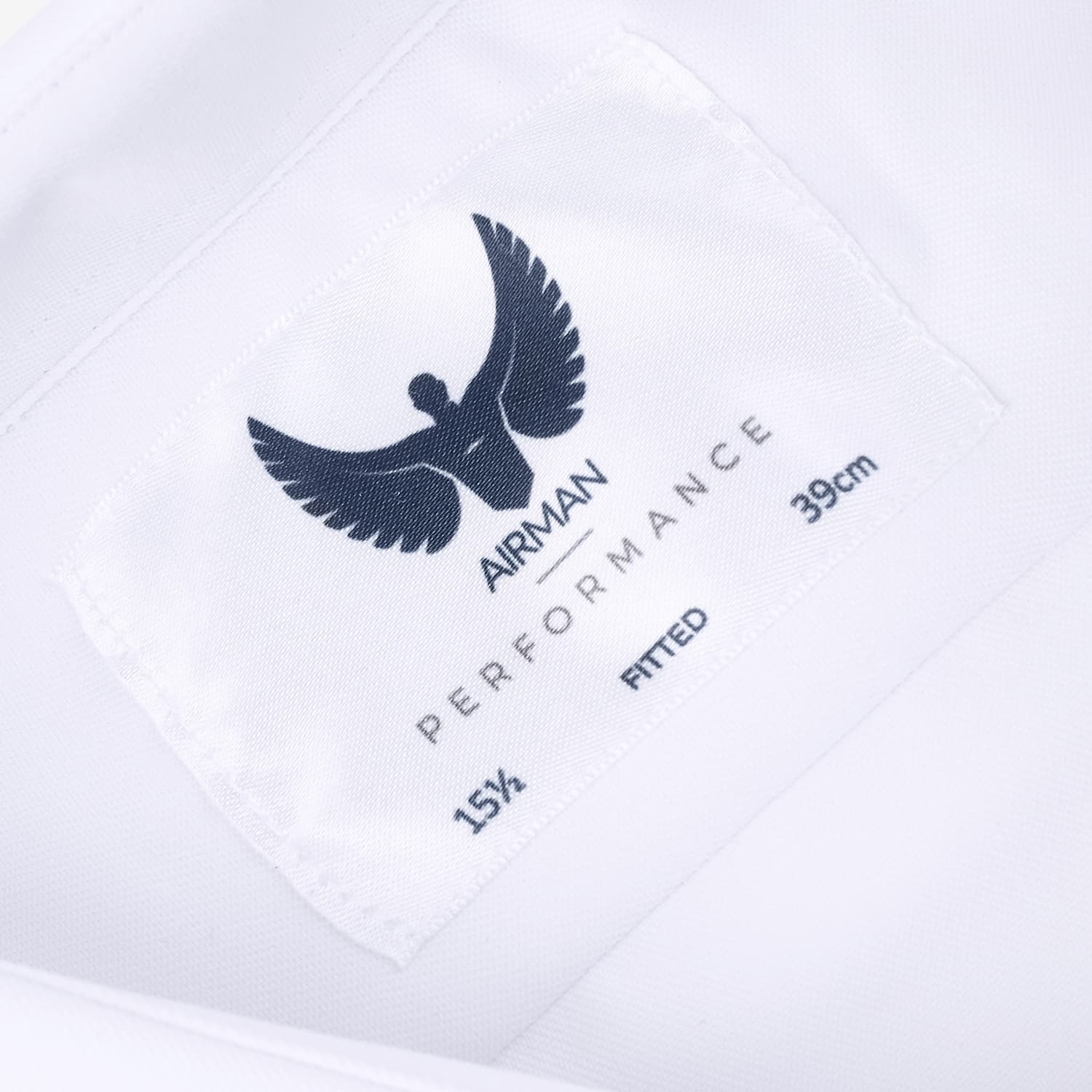 The S series is on the cutting edge of pilot garment technology. Utilising the finest technical fabrics, we have created a pilot shirt that has unmatched durability and incredible aesthetics whilst remaining soft to the touch.
BUY FIVE SHIRTS, GET ONE OF THEM HALF PRICE USING CODE ONE50 AT CHECKOUT
HIGHLIGHTS
Non-Iron fabric - can be worn without ironing

Highly durable high tech material

Subtle stretch


Brilliant White

Slim Fit (Identical to the Icarus)

Opaque - Nothing shows through
FIT
Slim Fit. A more accommodating fit than our fitted shirts, this shirt is for those of regular or athletic builds, or slimmer builds who like a more traditional fitting shirt. Shirt sleeves are cut to a modern shape and the shirt hem is longer for easier tucking.
FABRIC
The S series uses a state of the art 'synthetic cotton', combining the best characteristics of various materials to create the perfect pilot shirt. This wonder material barely holds a crease, maintains a subtle stretch, requires replacing far less often and holds its colour for longer.
FINISH
Tailored short sleeves

Henshaw pockets, featuring a traditional pleat along the front and pen/sunglass slots on both sides. Be aware that some shirts still feature a more traditional, non-pleated, V-shape pocket that we are phasing out on our performance shirts.

Built-In Collar stays


Semi-cutaway collar
THE FULL PACKAGE
Keep your shirts fresher for longer - Get 30% off undershirts when you buy 5 or more shirts using the code UND30 at checkout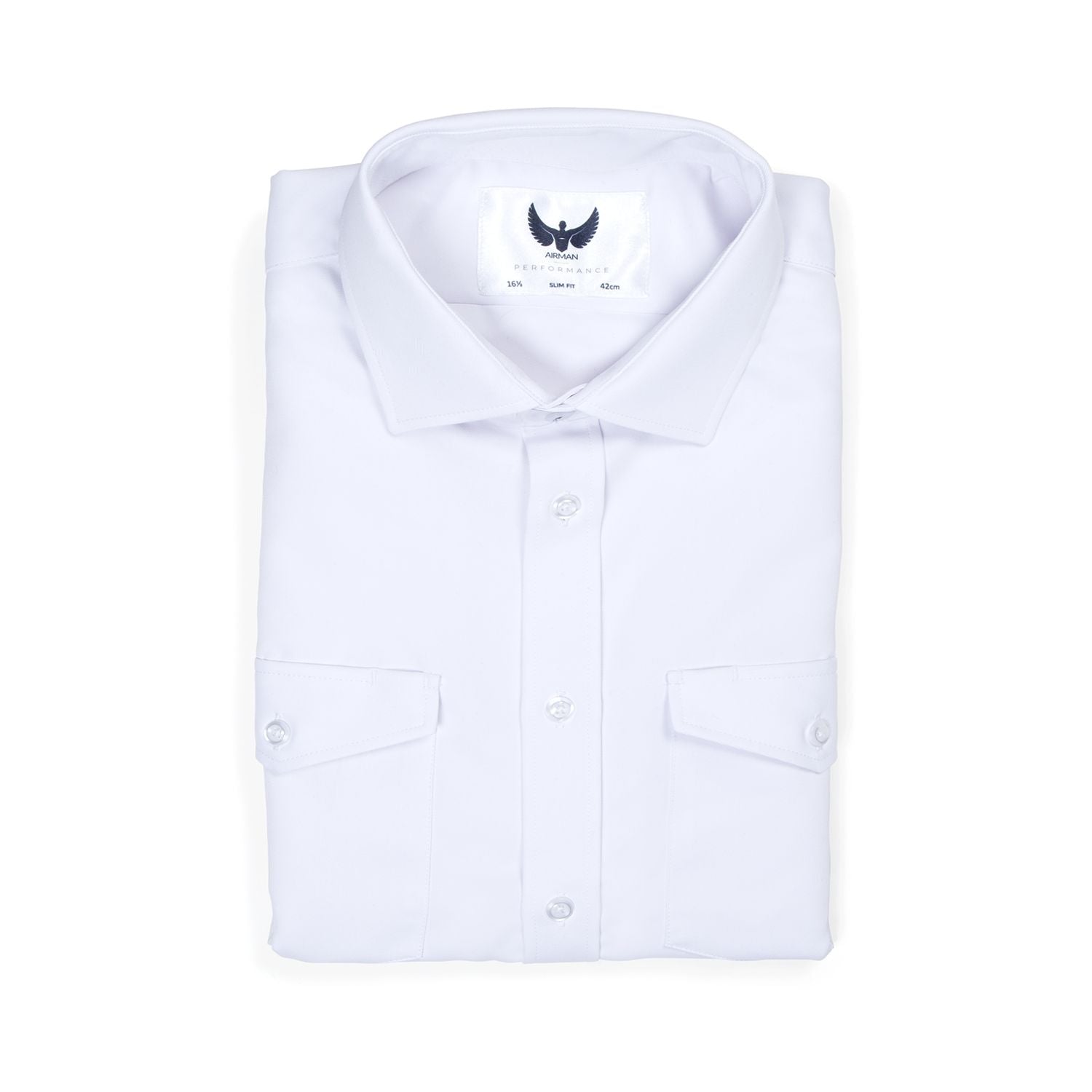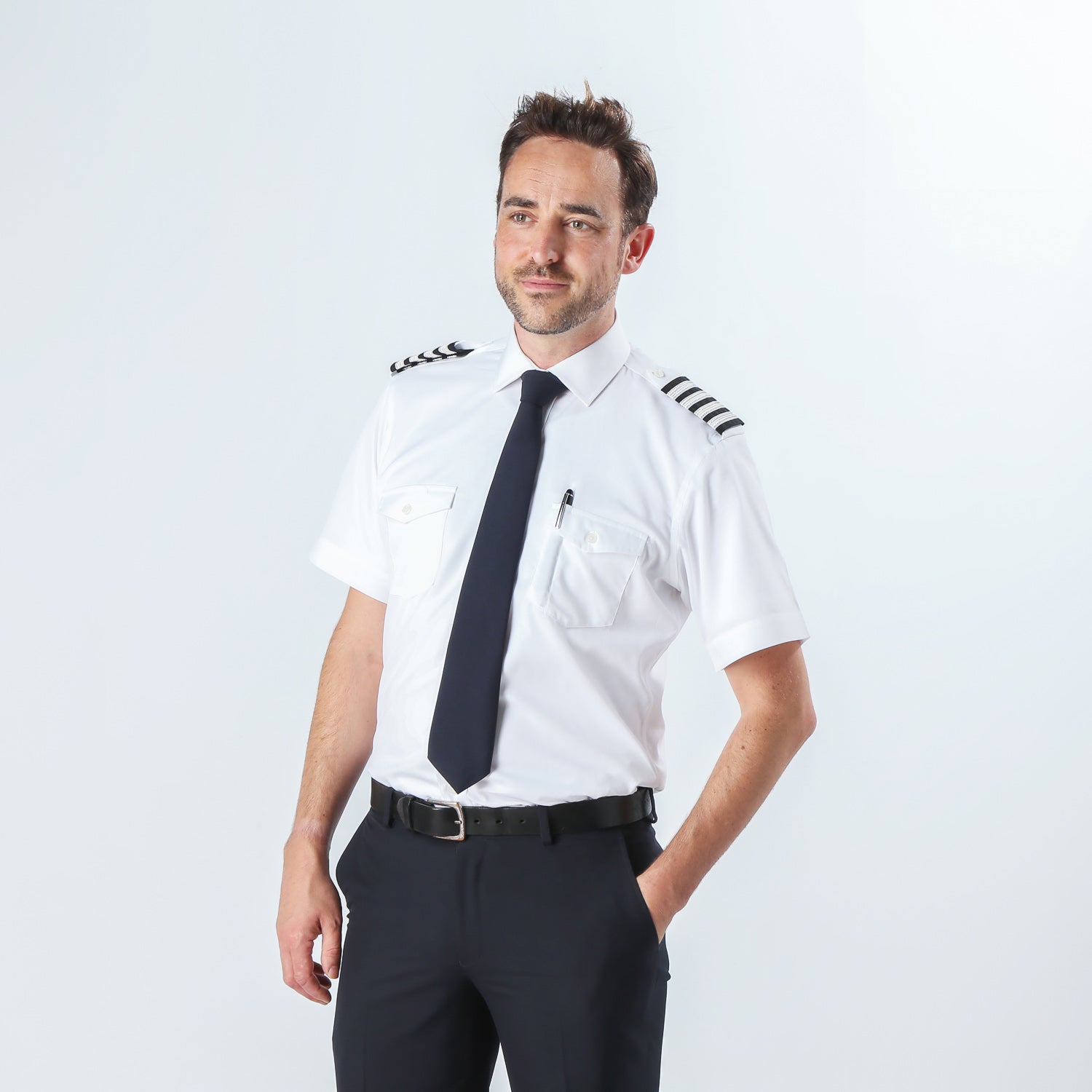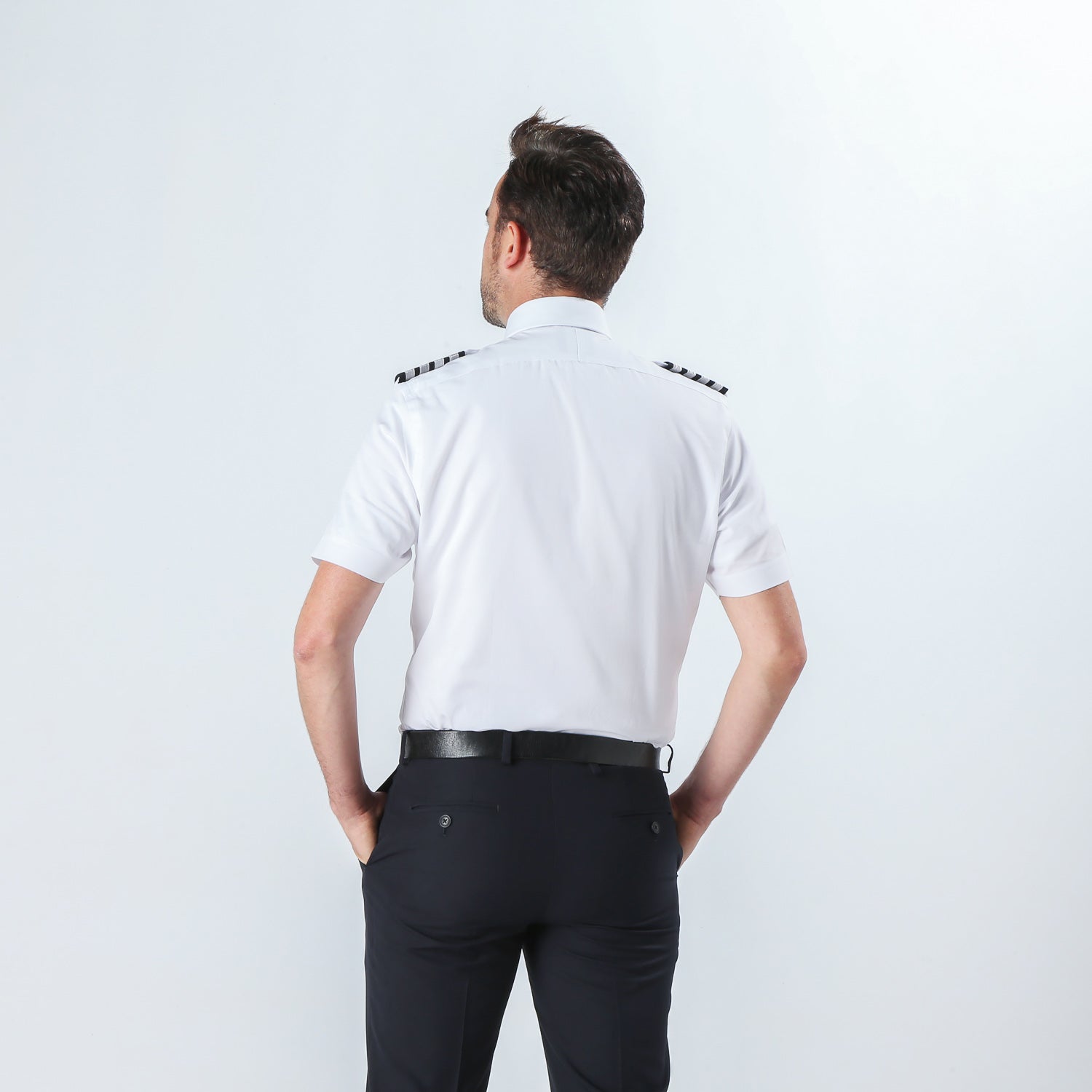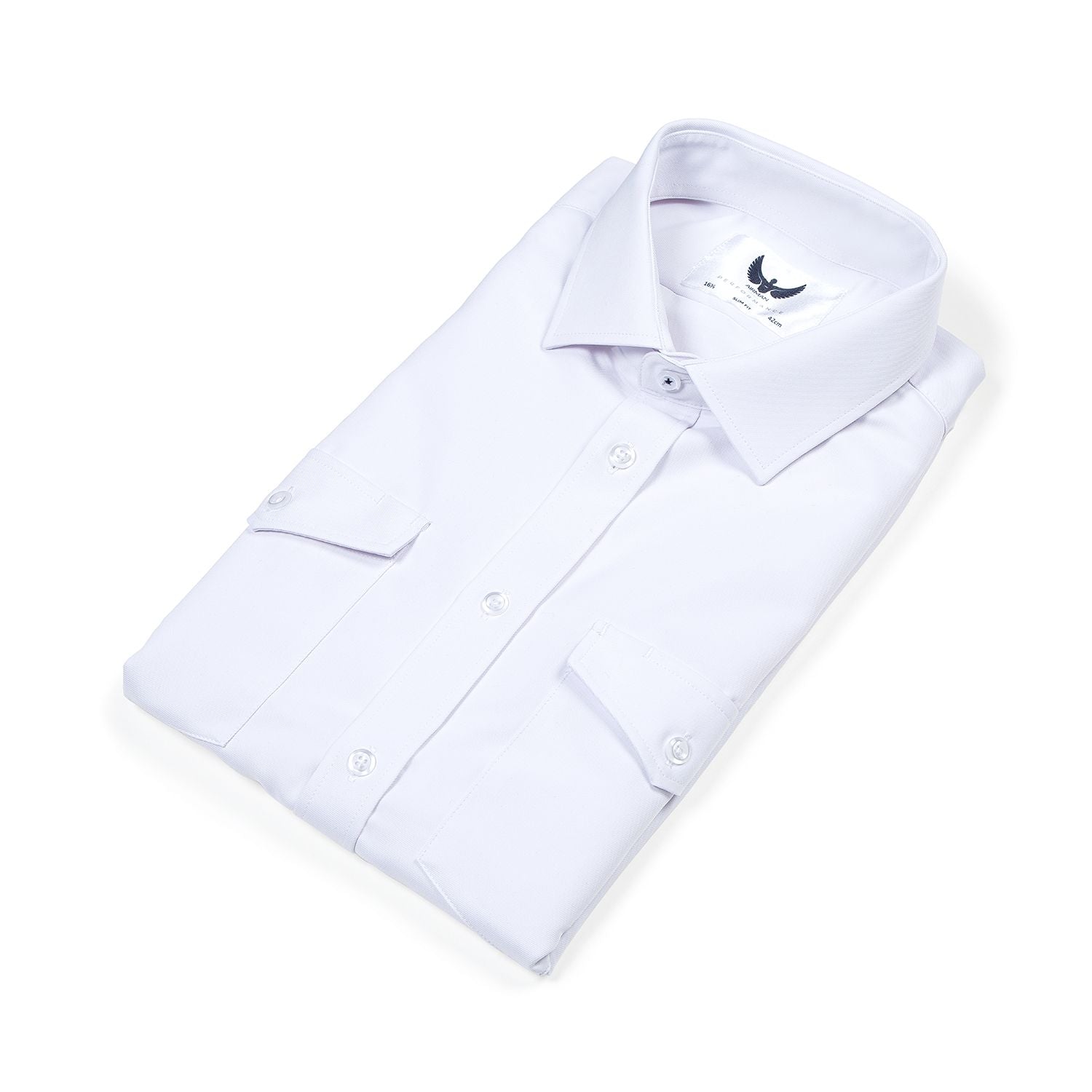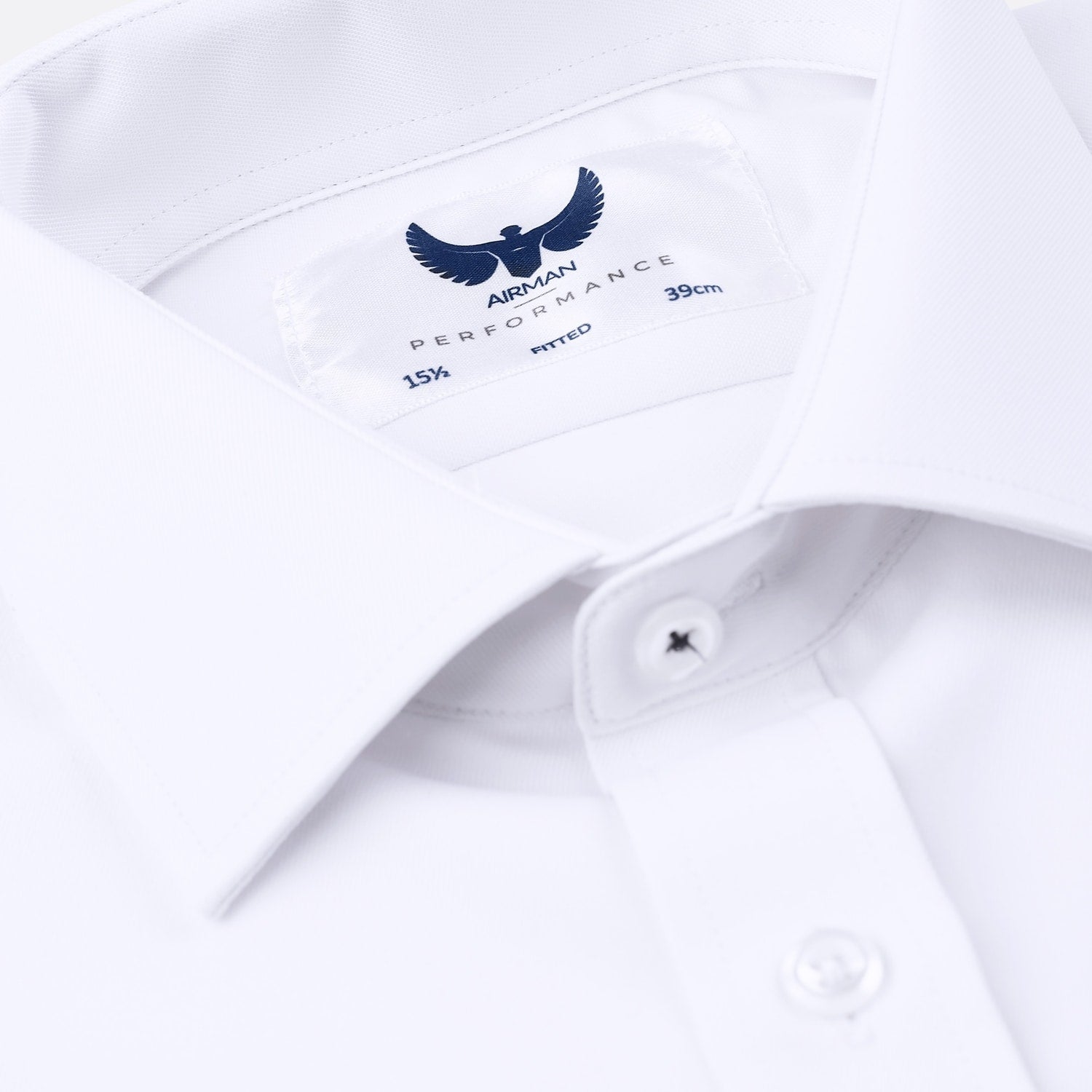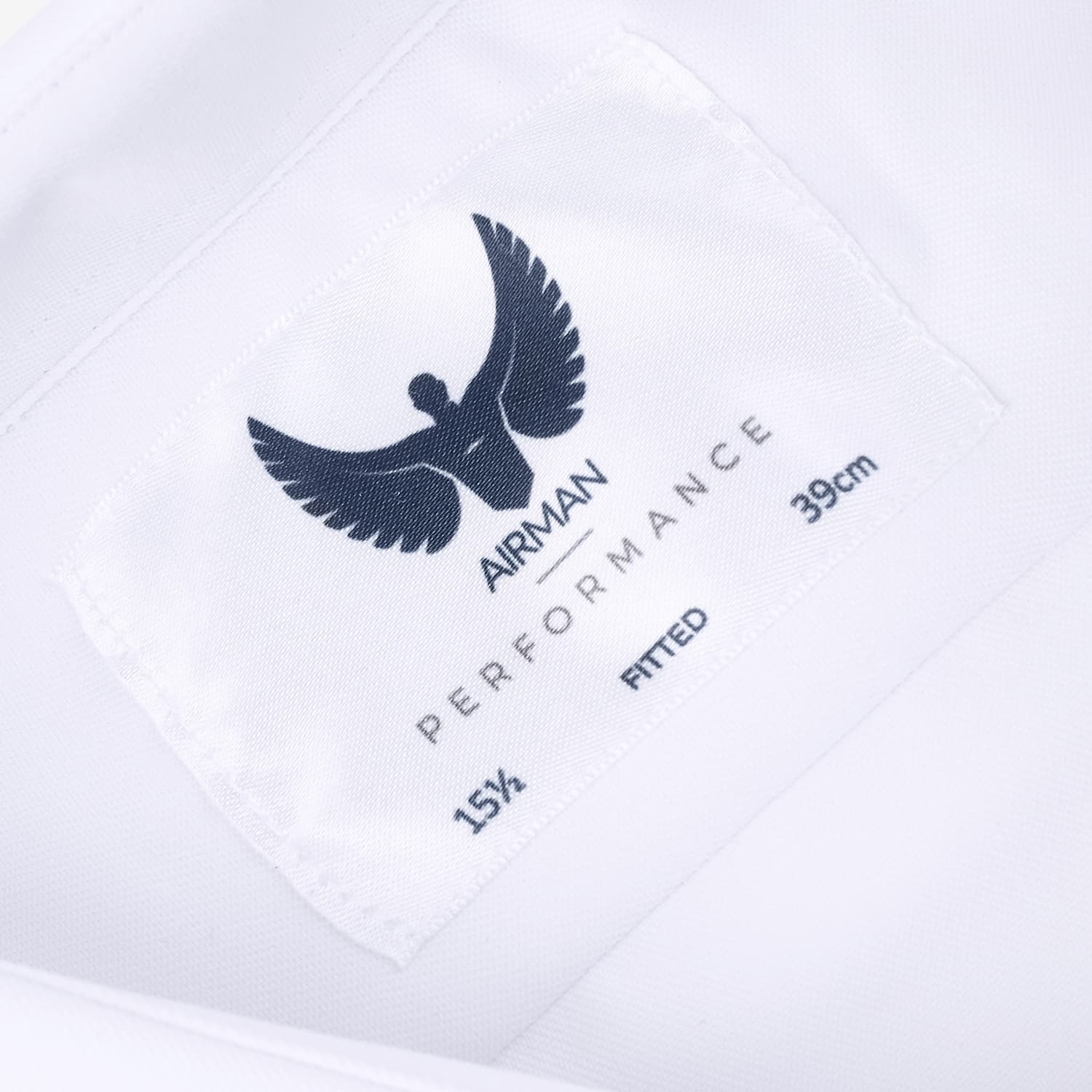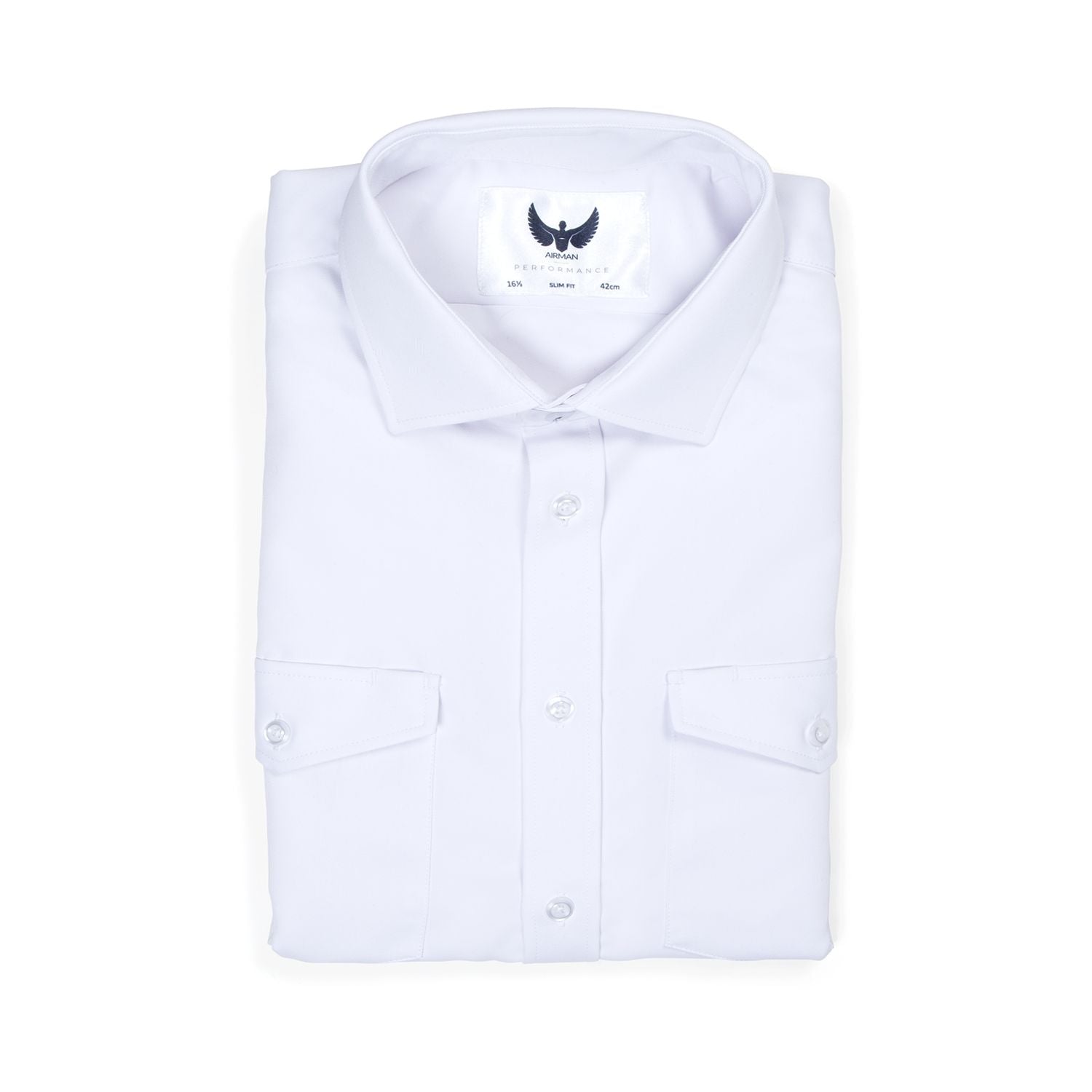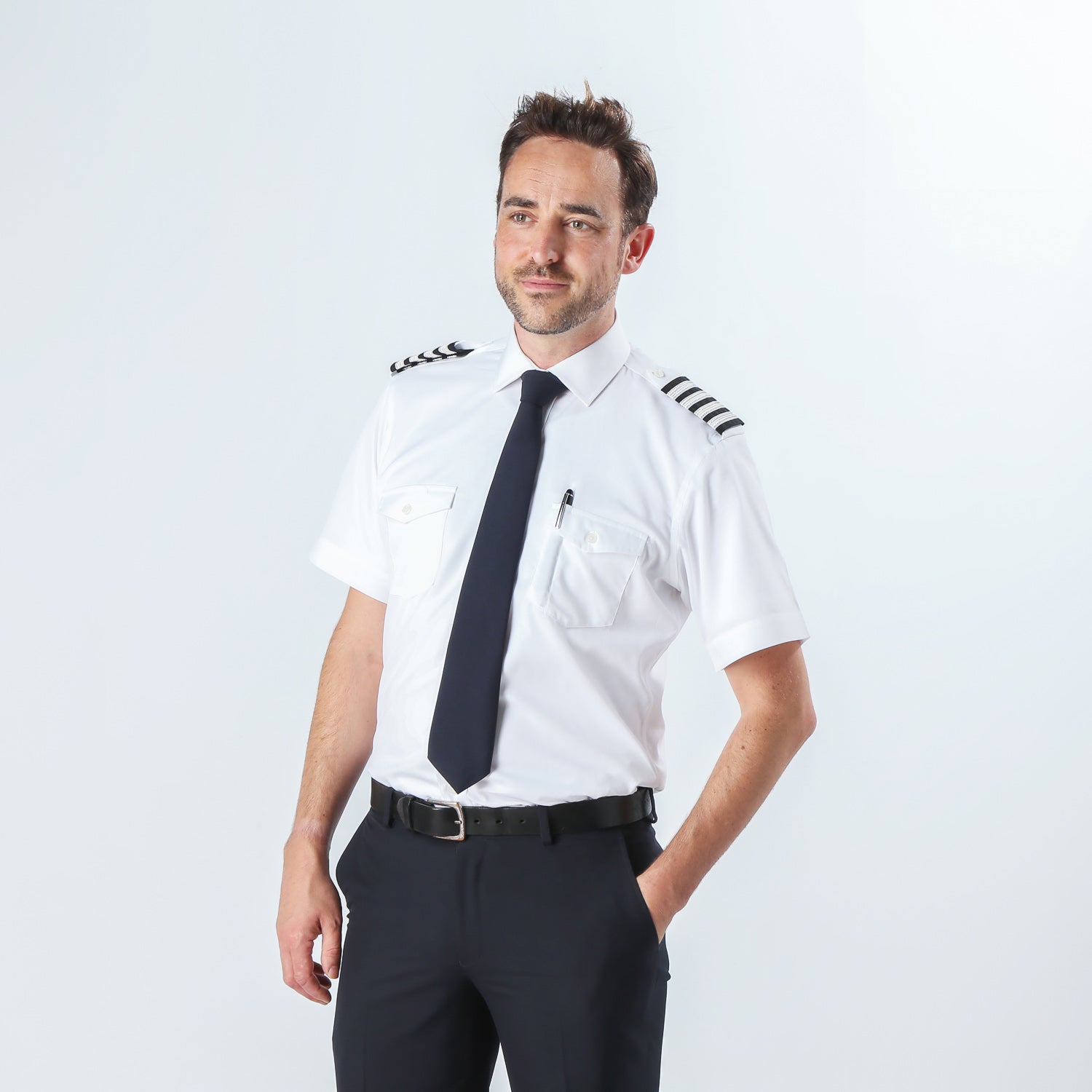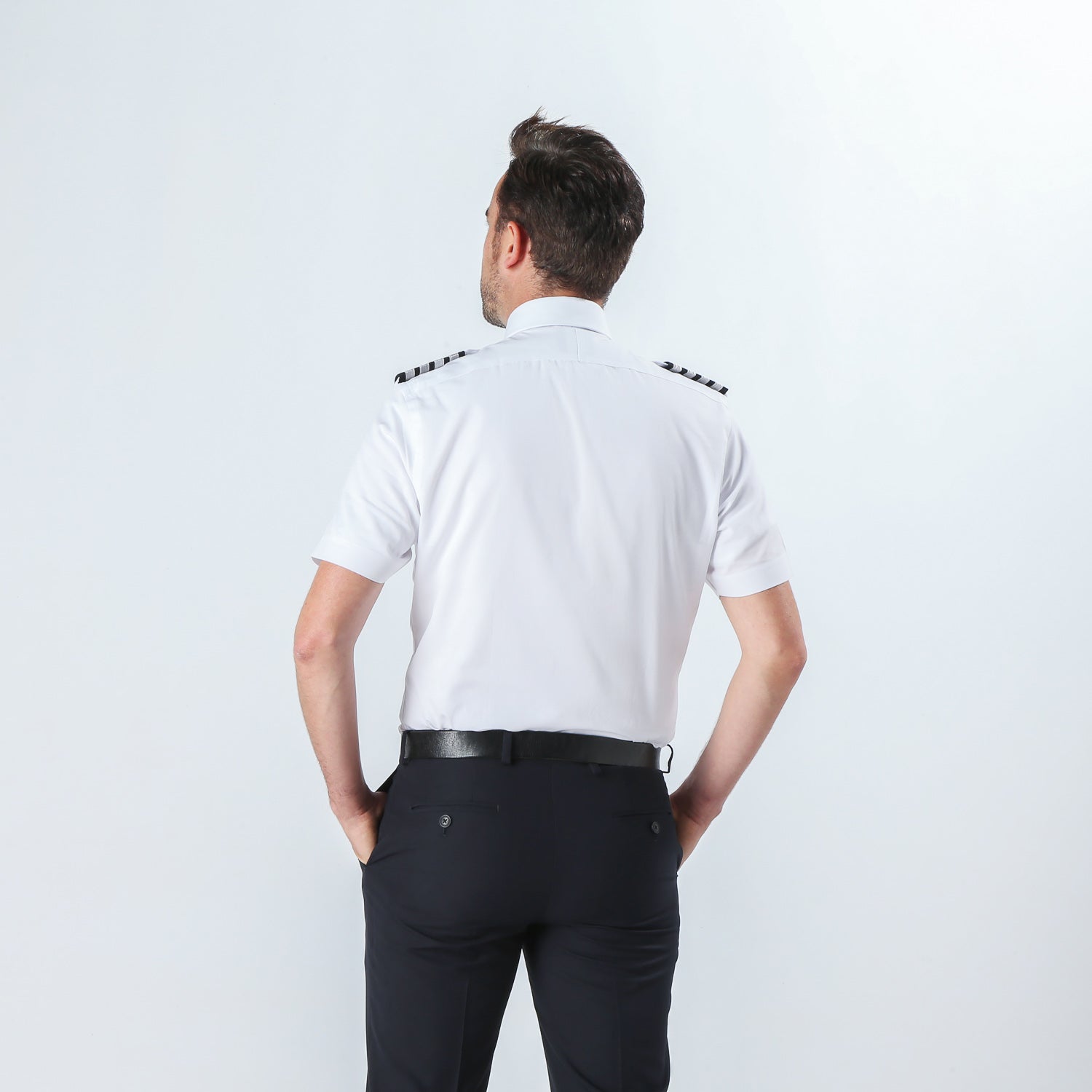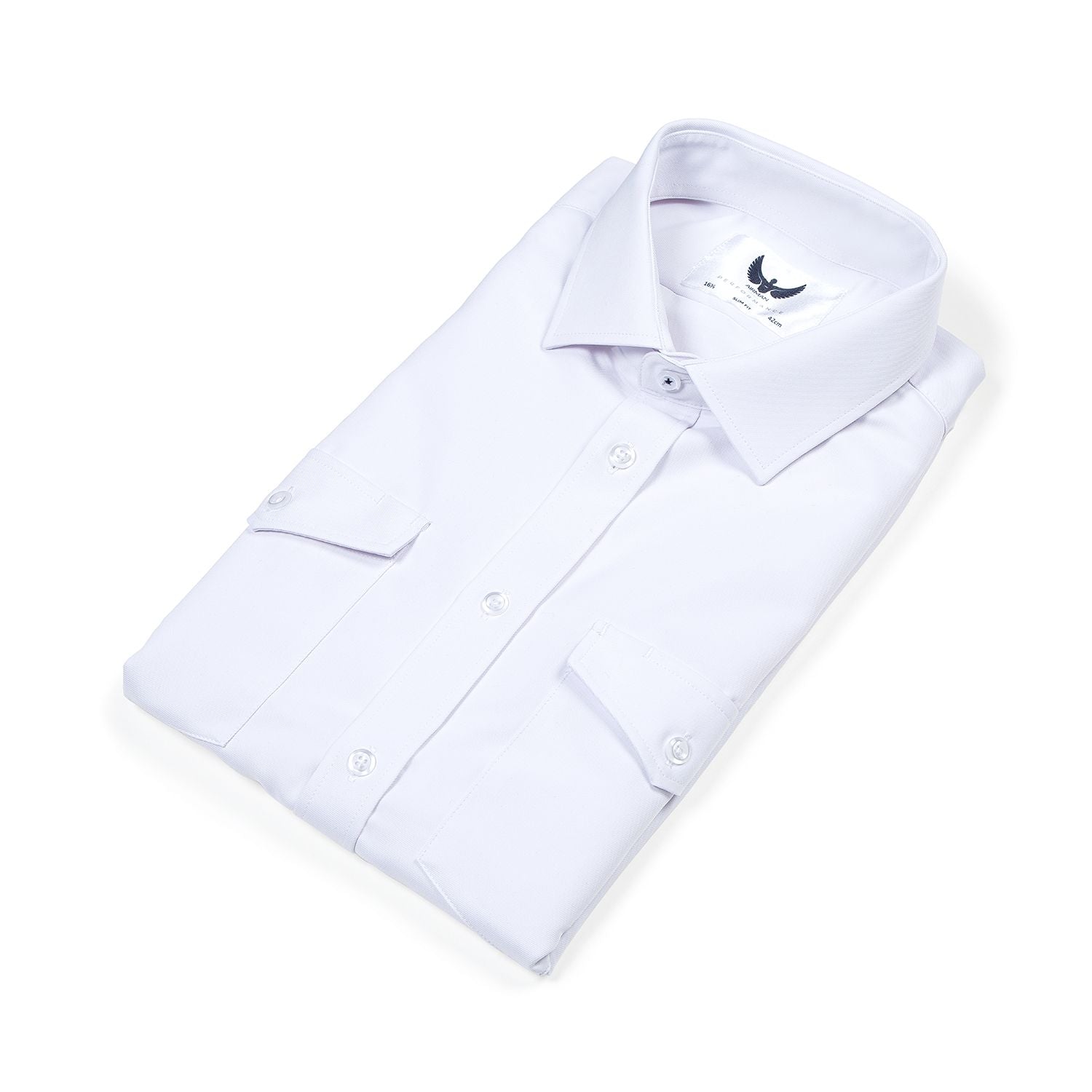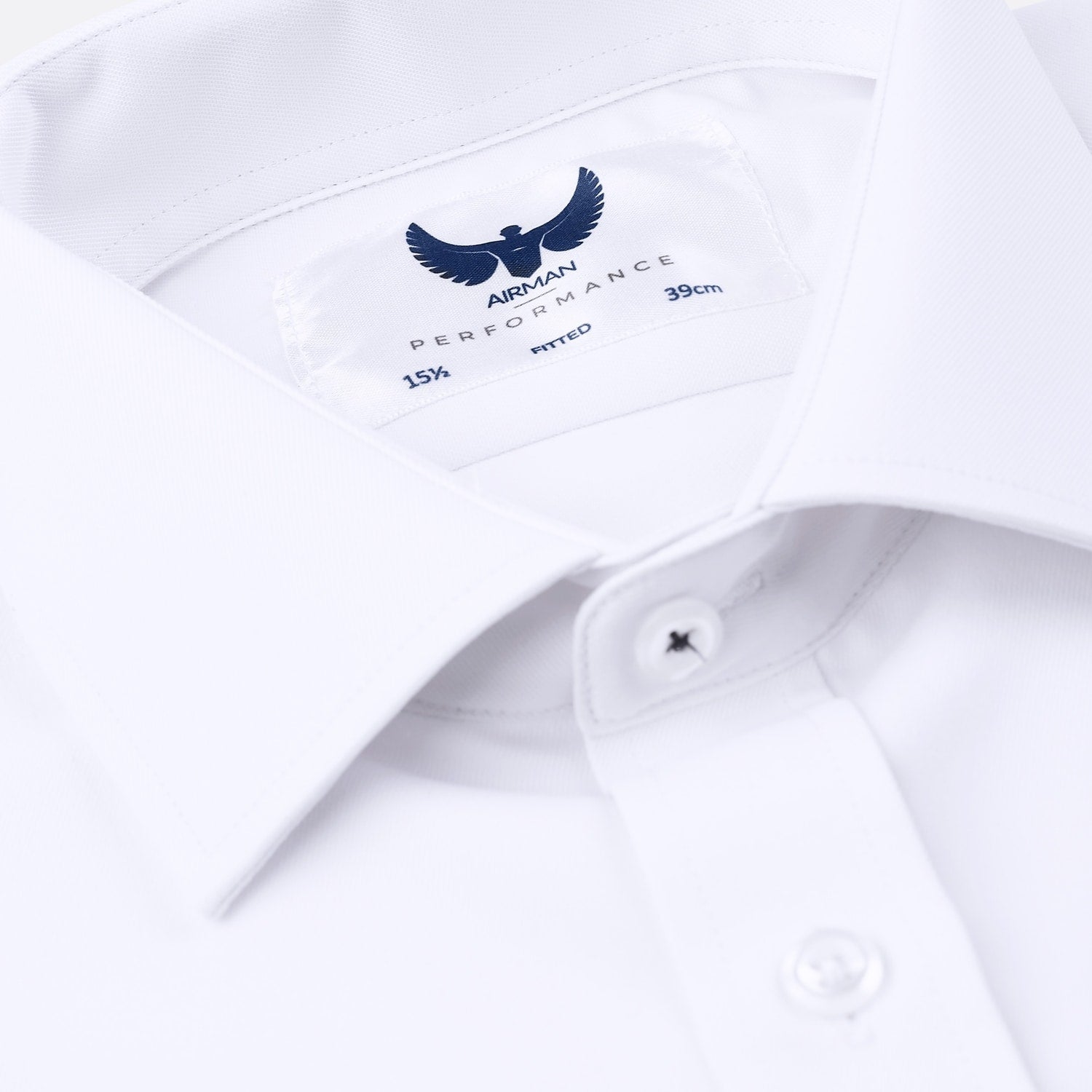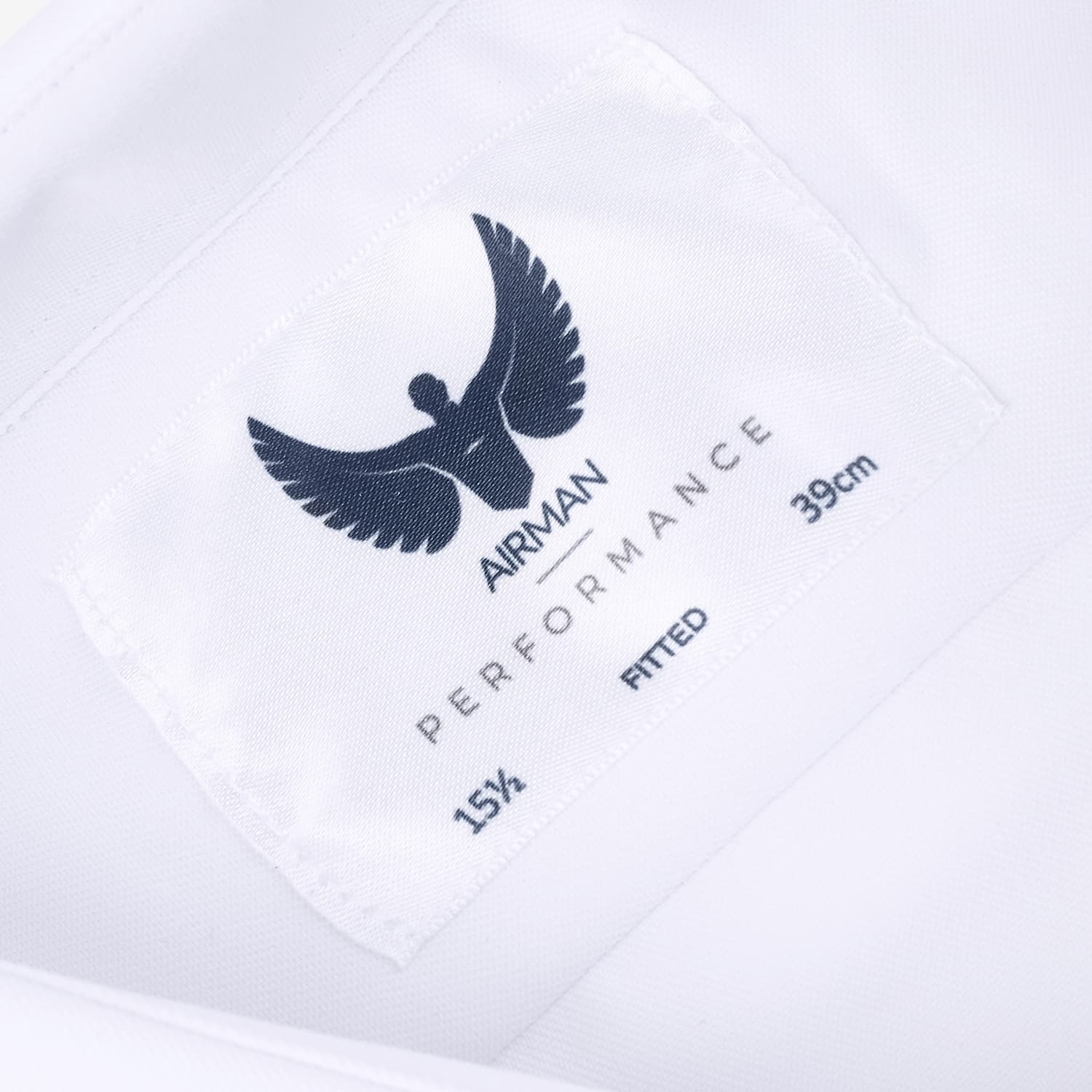 5 x ANY PILOT SHIRT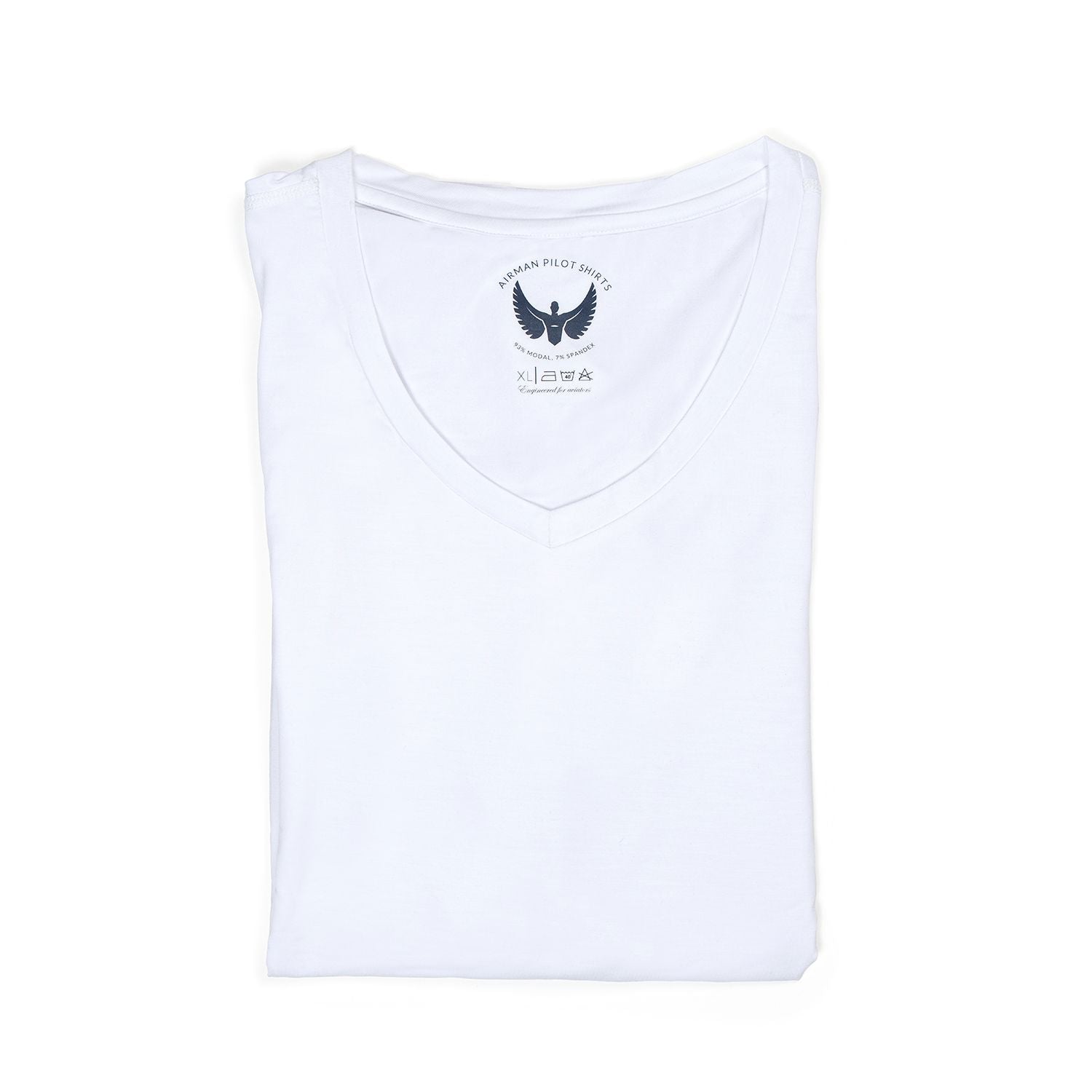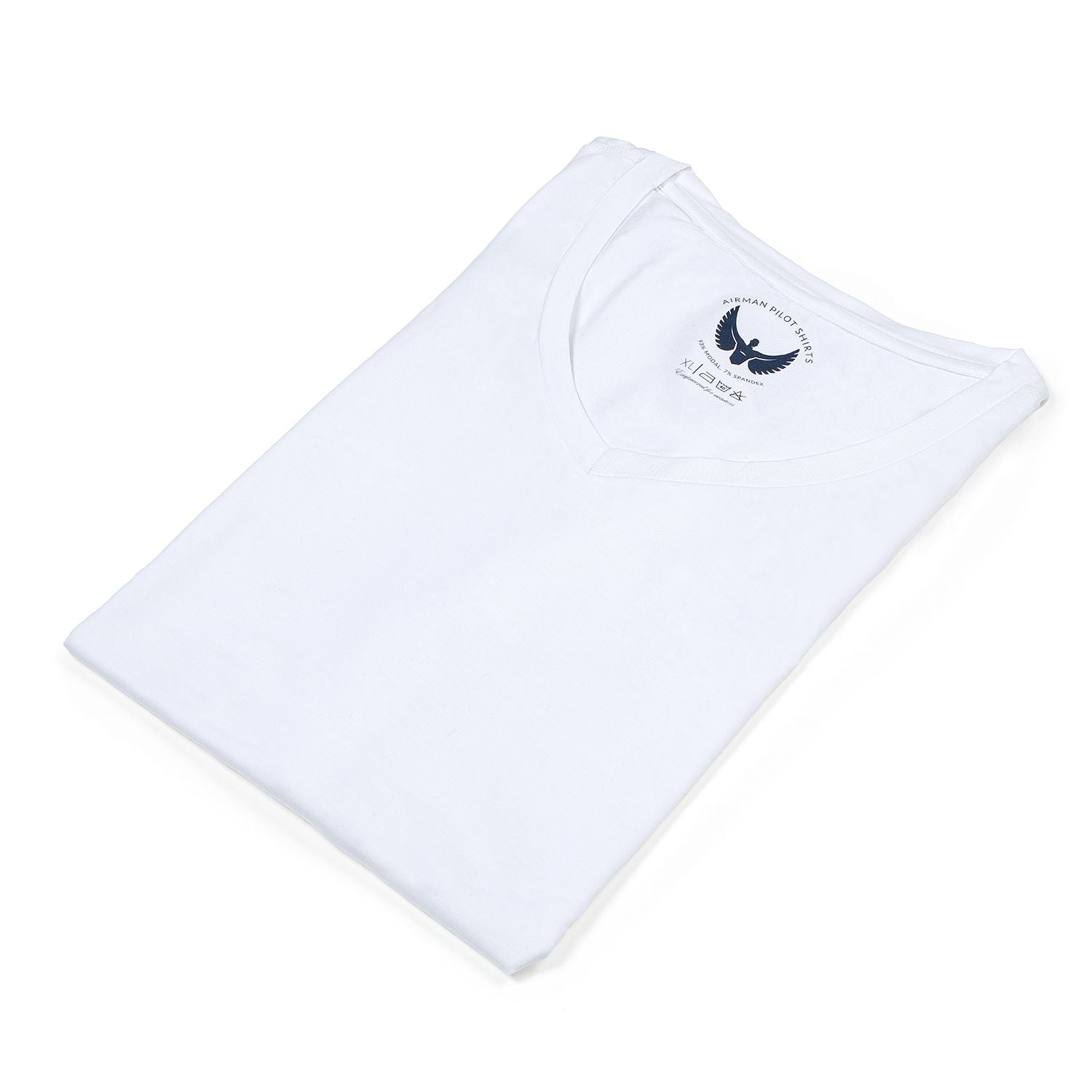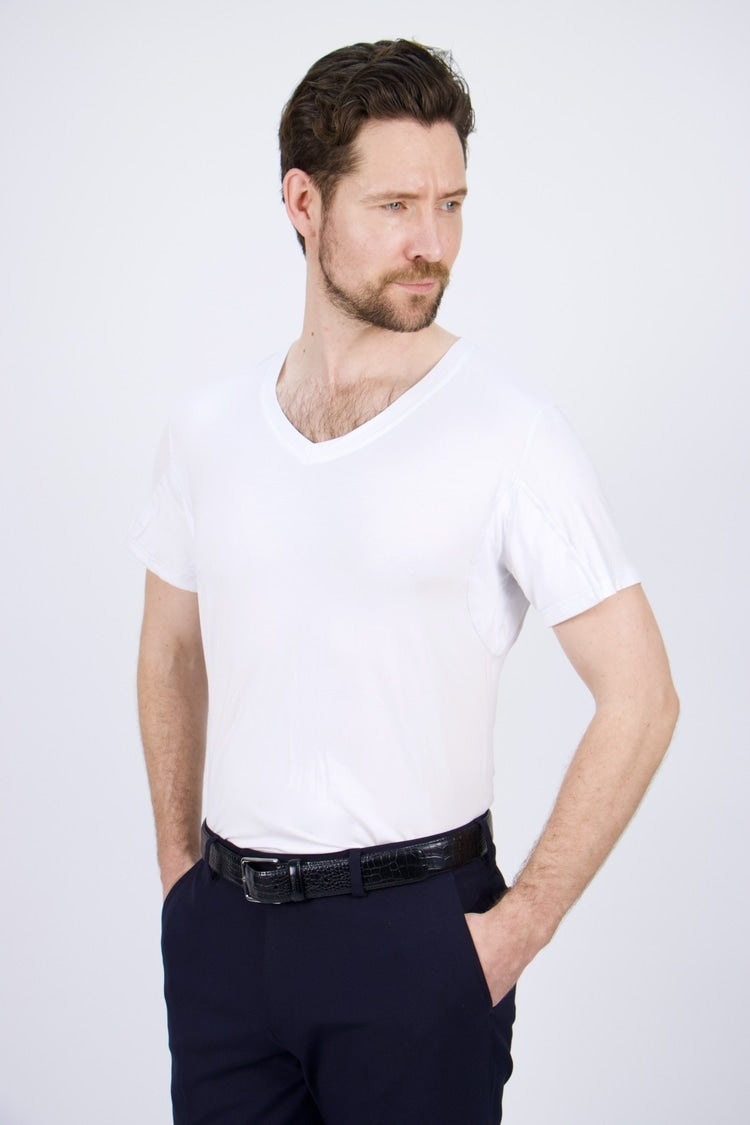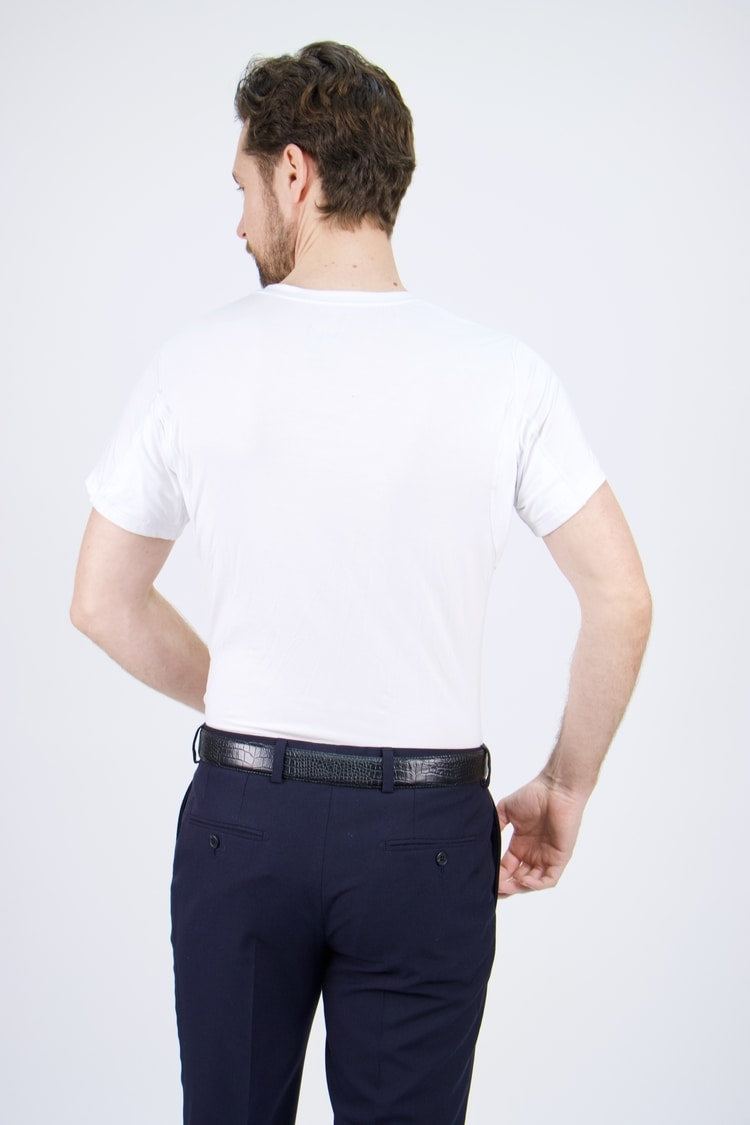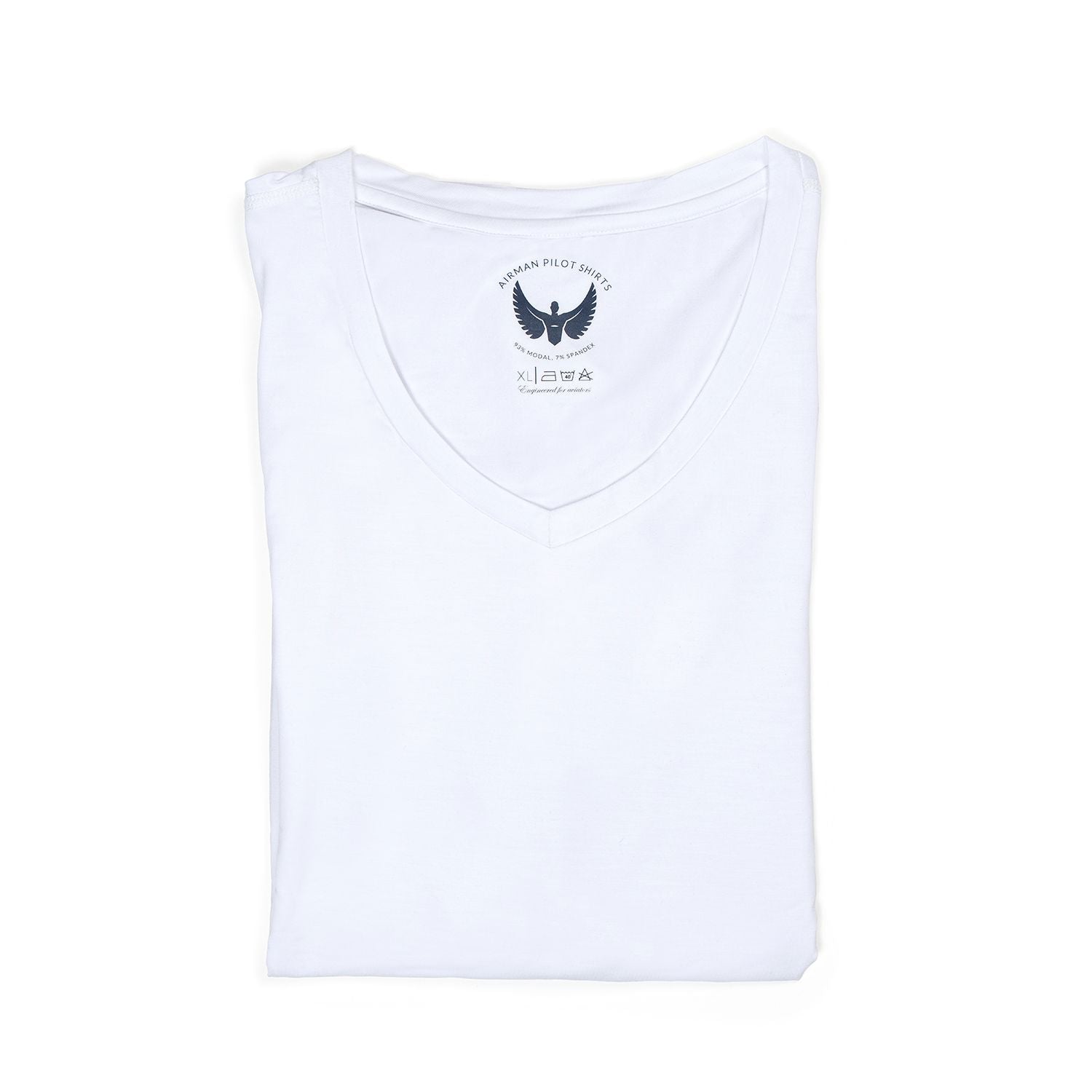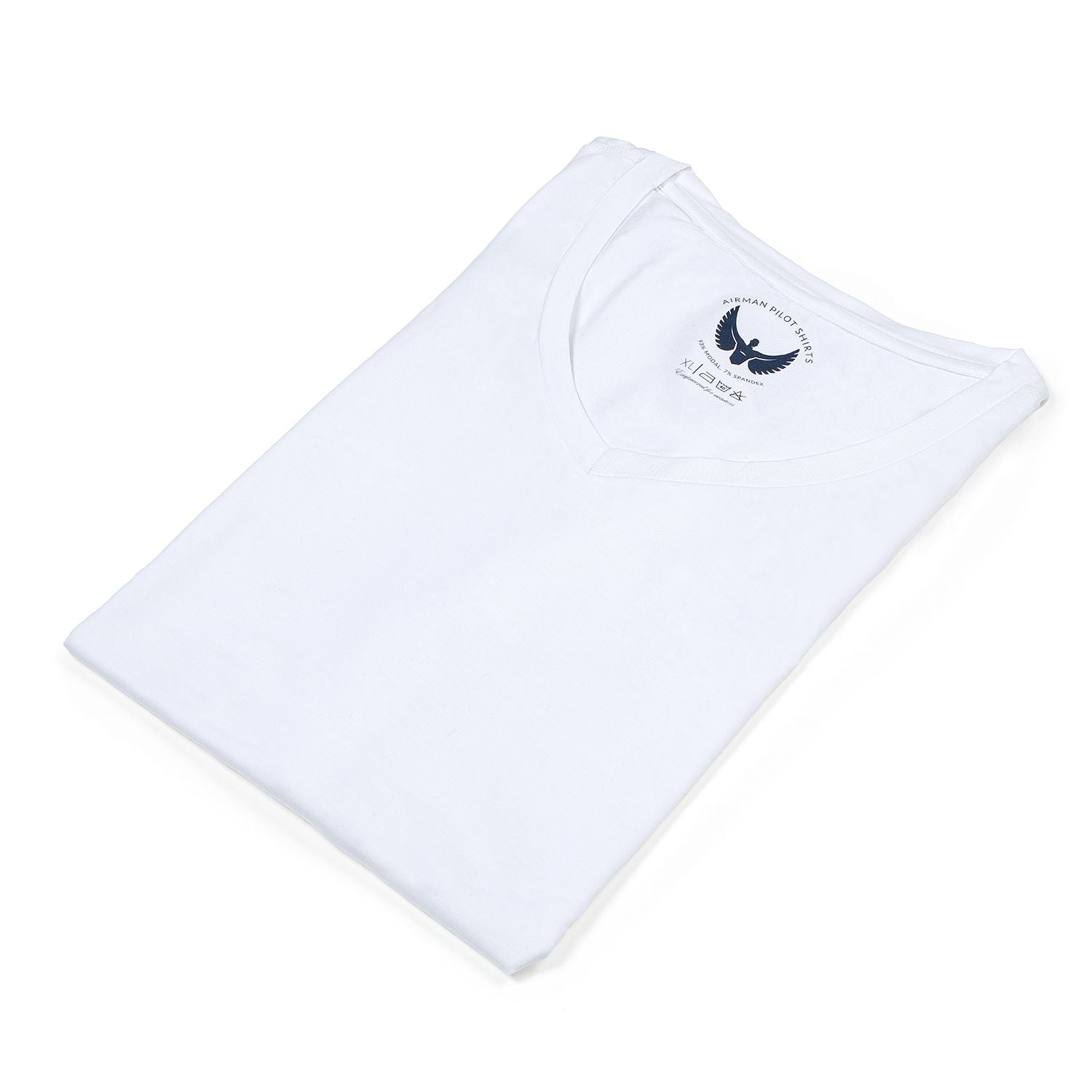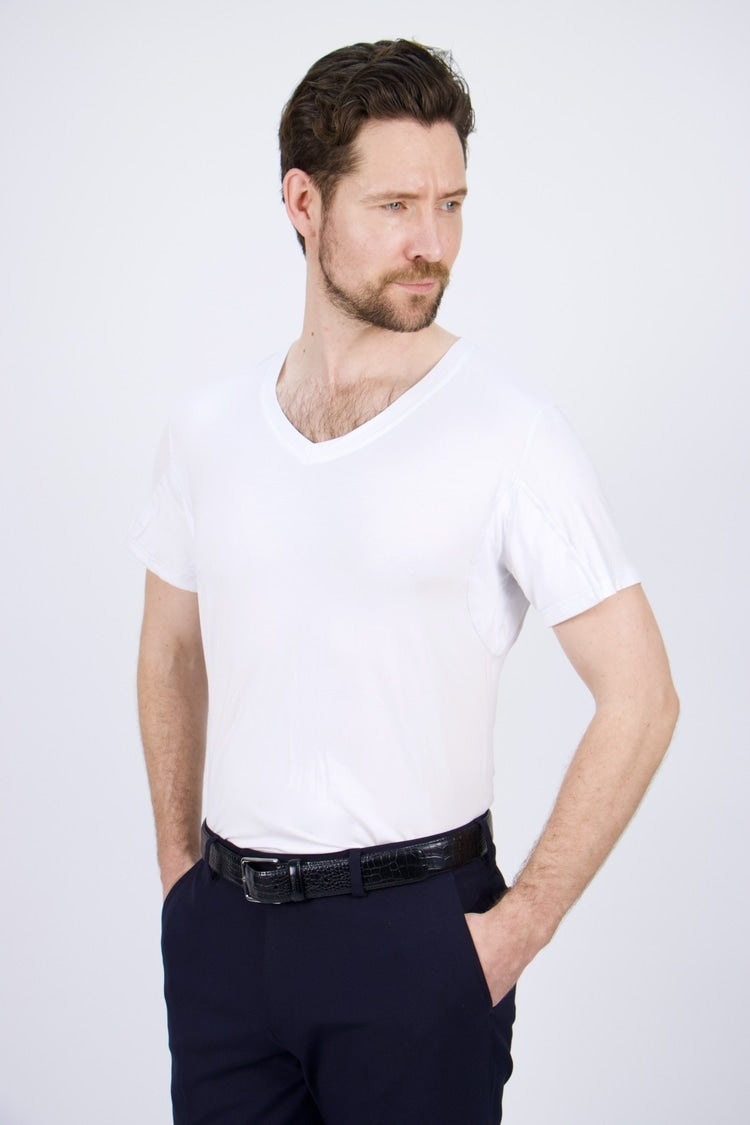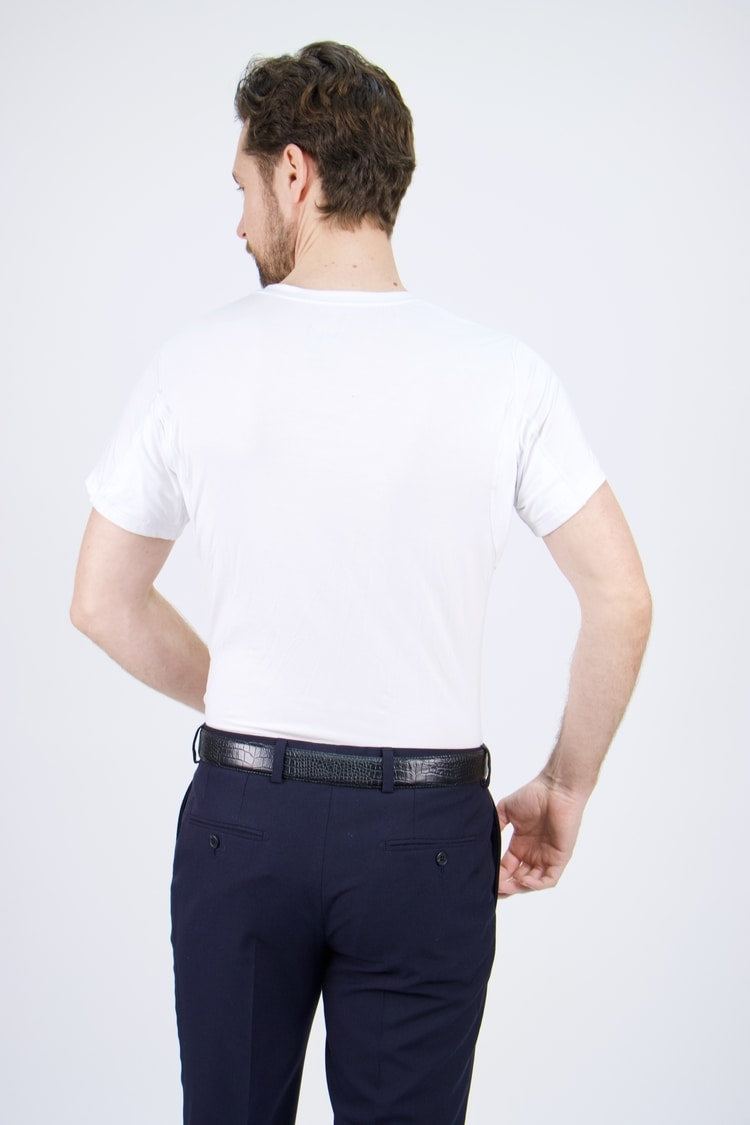 30% OFF 5 UNDERSHIRTS